Best Construction Schools in the U.S.
Construction is an incredibly robust and rewarding career—whether you want to become a construction manager or see yourself as a future carpenter, electrician, HVAC technician or other building professional. From the diversity of roles to advancement potential, high-demand to great benefits and pay, working in the construction industry has lots to offer. But navigating the multitude of trade programs and schools for construction workers can be challenging. 
In this article, you'll learn everything you need to know about construction education, including the benefits of trade schools and construction degree programs, the types of programs and schools available, as well as the best schools for construction in the U.S. and more!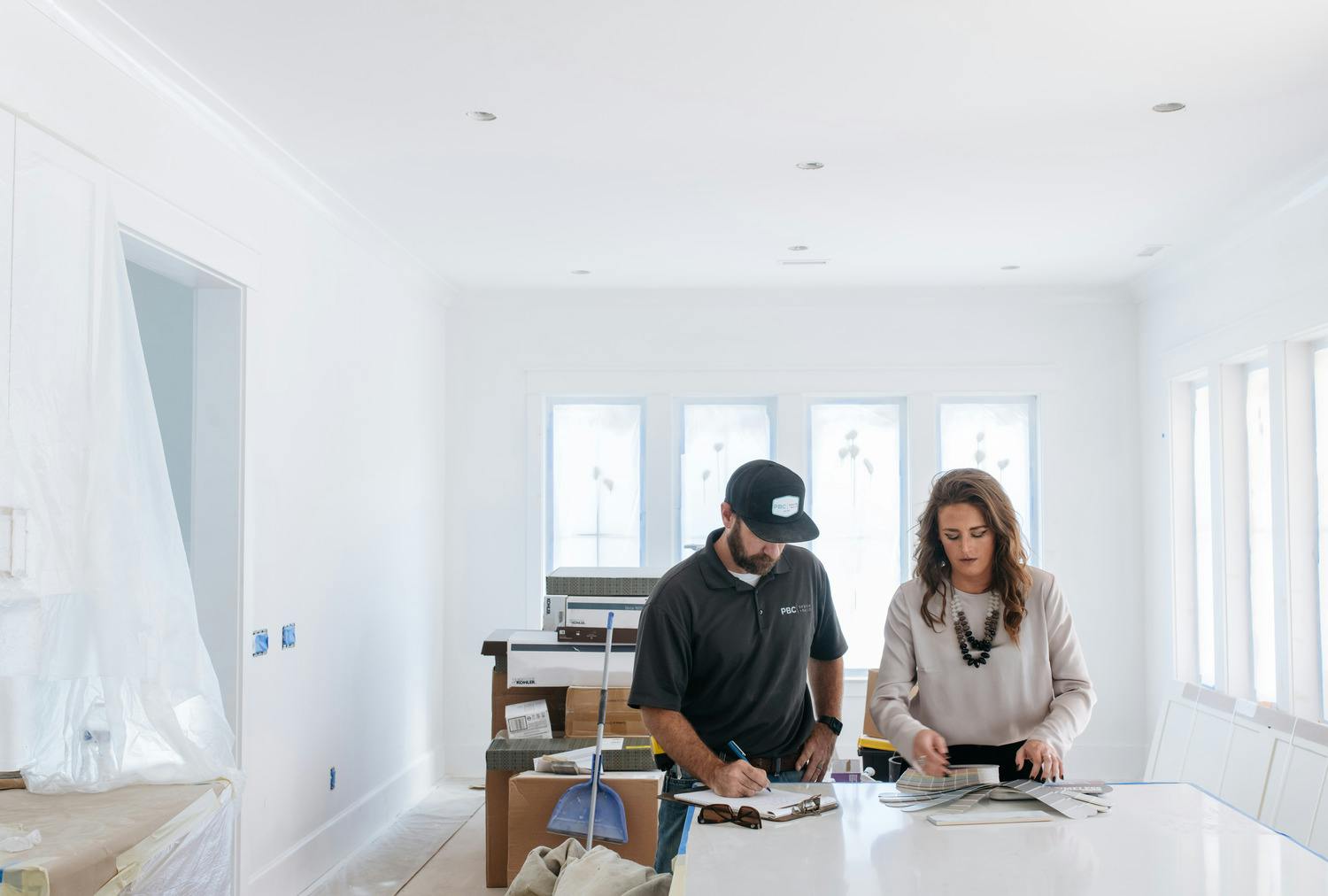 Why Go to School for Construction?
Let's explore the many benefits schools for construction offer:
Systematic learning - Trade schools for construction and construction degree programs provide a methodical and systematic approach to construction education that can be hard to find in a more unstructured apprenticeship or learning on the job. 
Scope of knowledge and specialization - Schools for construction will not only give you a broad knowledge in the construction field, but also allow you to specialize in certain areas or trades of interest. 
Meeting entry-level requirements - Many construction roles require a certain level of training or education such as a certificate, degree, certification, or apprenticeship, before you can qualify for the job. Attending a trade school for construction or earning a degree in construction can help you meet these qualifications. 
Standing out from the competition - When you've put your time and energy into completing a trade or construction degree program, employers take notice and will value the level of skill, training and knowledge you bring to the table.
Earning potential - Obtaining higher education in construction can help increase your earning potential, but you'll need to plan accordingly. Generally, construction degree program graduates tend to earn more than trade school grads, though this can also vary depending on your chosen trade (such as elevator installers and repairers, which is among one of the highest paying construction trades).
Trade Schools vs. Construction Degree Programs
In general, trade schools for construction tend to take less time (anywhere from 6 months to two years) and cost less than construction degree programs. The application process also isn't as complicated and the curriculum itself will be more narrow than in a degree program. The objective of a trade school is to educate you and get you working as fast as possible in your chosen trade. 
Construction degree programs on the other hand can take anywhere from 2 to 4 years or more to complete depending on the type of program and level of degree you're seeking (associate, bachelor's, master's, etc.). Though they tend to cost more, they can also lead to higher salary potential than trade schools. Both types of schools for construction, trade schools or colleges, offer in-person, online and hybrid learning environments, though this will vary depending on the specific school.
Types of Construction Trade Schools 
Trade schools for construction workers can focus on a range of trades and areas of learning, leading to careers in:
Construction management 
Residential and commercial construction
Building inspection
Mechanical systems such as elevators, escalators, and HVAC
Electrical technology (electrician work, electronics, etc.)
Structural iron and steel work
Heavy equipment operation
Carpentry
Plumbing and more
When searching for trade schools for construction, be sure to look for accredited trade schools. Accreditation means that the school has been reviewed, validated and meets key standards set by regional or national accrediting bodies.  
In addition to expediency and lower cost, construction trade schools often provide many other great benefits including hands-on training, job placement assistance and smaller class size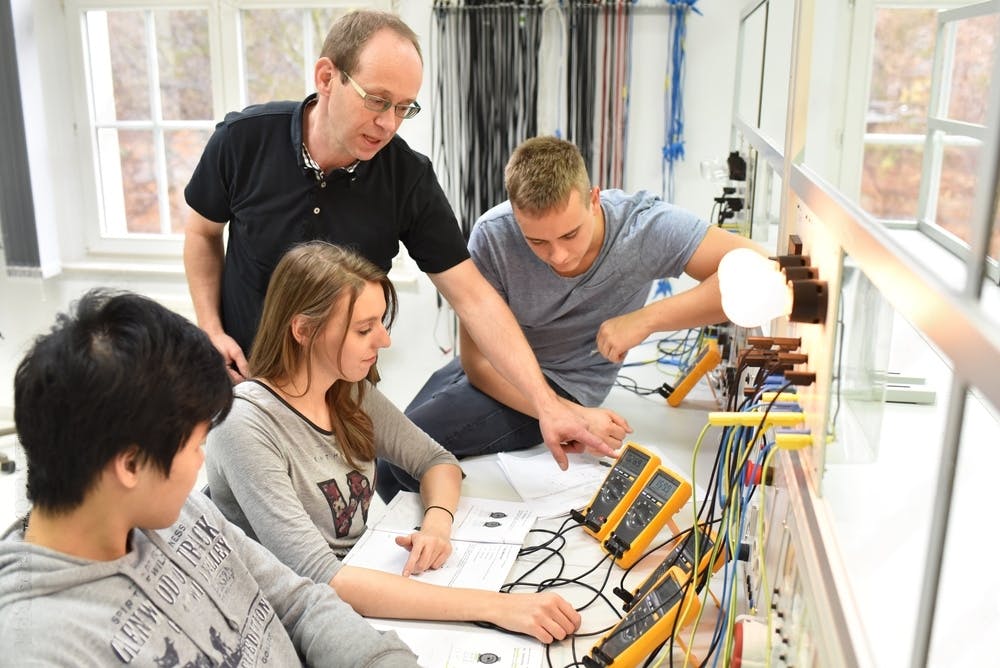 Top 10 Trade Schools for Construction
Yuma, AZ
Whether you're interested in carpentry, electrical technology, drafting, air conditioning and HVAC technology, or welding, Arizona Western College gives you a range of excellent construction trade certificates to pursue. 
Length of Program: 2-4 or more semesters
Estimated Cost: $2,900-$11,450 (in-state / out-of-state)
Los Altos Hills, CA
Located near booming Silicon Valley, Foothill College provides a robust range of construction trade certificates of achievement in air conditioning technology, residential electrical technology, residential plumbing, sound and communication installation, and more at a great value.
Length of Program: 24-46 units
Estimated Cost: $31/unit
Lansing, MI
Lansing Community College offers certifications in building construction and construction management, as well as HVAC technology and welding. With online, in-person and hybrid learning environments available, this school is a versatile option for your construction career education.
Length of Program: 30-45 hours
Estimated Cost: $114 per billable hour
7. Florida State College at Jacksonville
Jacksonville, FL
With certificate programs in HVAC technology, welding, electricity and more, Florida State College at Jacksonville makes a great choice to launch your career in a construction trade.
Length of Program: 1,000+ hours
Estimated Cost: $3,000-$3,900
Queens, NY
Apex is another of the top residential construction trade schools and offers a comprehensive construction and building skills education. Gain hands-on experience and education in carpentry, electrical work, kitchen and bathroom remodeling and more, or specialize in combination welding, HVAC technology or plumbing. 
Length of Program: As little as 7 months
Estimated Cost: $18,400 average program total
Augusta, GA
At Augusta Technical College, students can become a certified construction worker, air conditioning tech assistant or electrical assistant, advanced pipe welder, residential wiring technician, and many more all for an excellent value.
Length of Program: 1-2 or more semesters
Estimated Cost: $1,300+
4. Thaddeus Stevens College of Technology
Willow Street, PA
Thaddeus Stevens is a great choice for residential construction trades education with their home construction hands-on learning project that's been part of their curriculum for more than 6 decades. In addition to real-word experience, students can earn certificates in electrical construction and maintenance, masonry and welding. 
Length of Program: Approximately 2 semesters
Estimated Cost: $4,200 per semester
3. Texas State Technical College
Waco, TX
With online, hybrid, and night classes available, Texas State Technical College is one of the best construction schools in the U.S. and can help you complete your construction education when it works for you. Obtain certification in building construction technology, solar energy technology, drafting and design, HVAC technology and more.
Length of Program: 4 months to 2 years
Estimated Cost: $1,674-$13,320
2. Los Angeles Trade-Technical College
Los Angeles, CA
In terms of variety of offerings, Los Angeles Trade-Technical College is one of the best trade schools for construction. From certificates in architectural technology and environmental design and carpentry, to welding and plumbing, LATTC offers many pathways into well-paying construction work.
Length of Program: 2 years or less
Estimated Cost: $46-$289 per unit (in-state / out-of-state)
Indianapolis, IN
Ivy Tech consistently ranks as a top community college for construction trades education. With a variety of building construction technology certificates available in carpentry, construction management, and electrical specialization, as well as environmental design and HVAC certification, you can get a solid construction education at a good value. Ivy Tech also offers associate degrees in building construction management and electrical engineering technology, if you decide to pursue a more advanced degree.
Length of Program: 2 to 5 semesters
Estimated Cost: $2,243 per semester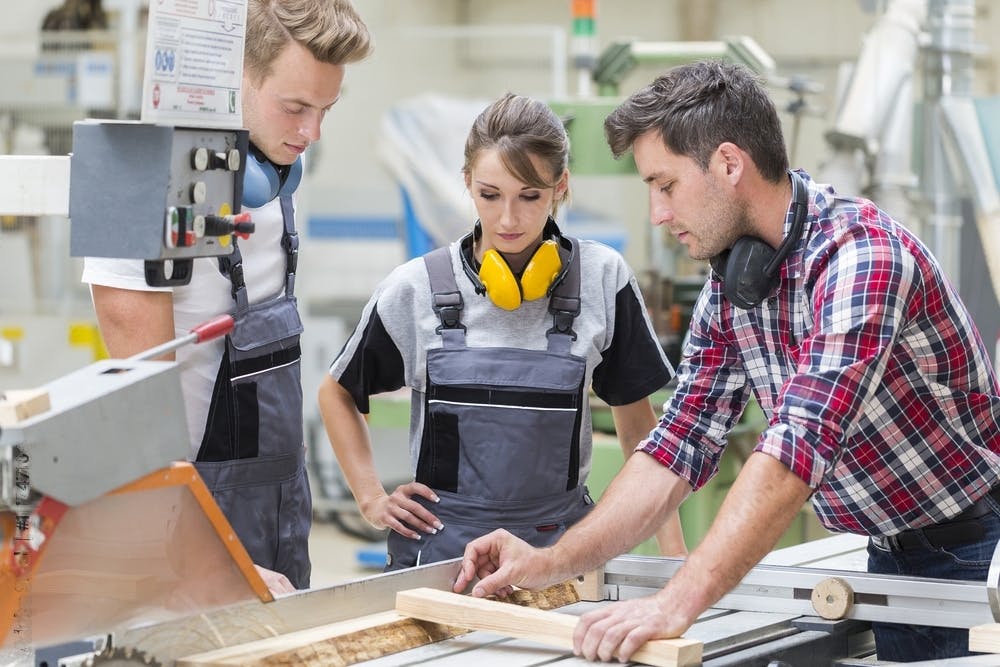 Types of Construction Degree Programs
When considering schools for construction, knowing the types of available degree programs will help you make the best decision for your career path. Here are some of most common construction degree programs:
Construction management 
Construction technology 
Civil engineering
Construction engineering
Construction surveying
Architectural and civil drafting
Degree programs are also available for trades such as carpentry and electrical technology, as well as diploma programs for various trades (welding, HVAC technology, woodworking/cabinetmaking, etc.). Certificates in construction management, architectural drafting, and many more can also be pursued versus more traditional degree programs. 
Whichever you choose — a certificate, diploma, associate, bachelor's, or master's — will depend on how long you plan to be in school, the cost, preferred learning format (in-person, online, hybrid), and the type of career you want (based on your interests, earning potential, and other personal factors). In general, certificate and diploma programs tend to cost less and require shorter timeframes to complete than associate and higher degree programs. And it's important to remember when exploring certificate, diploma, or degree programs to make sure they are accredited. 
While degree programs tend to take longer and cost more than trade schools for construction, they can also lead to higher paying careers and can put you ahead of the competition.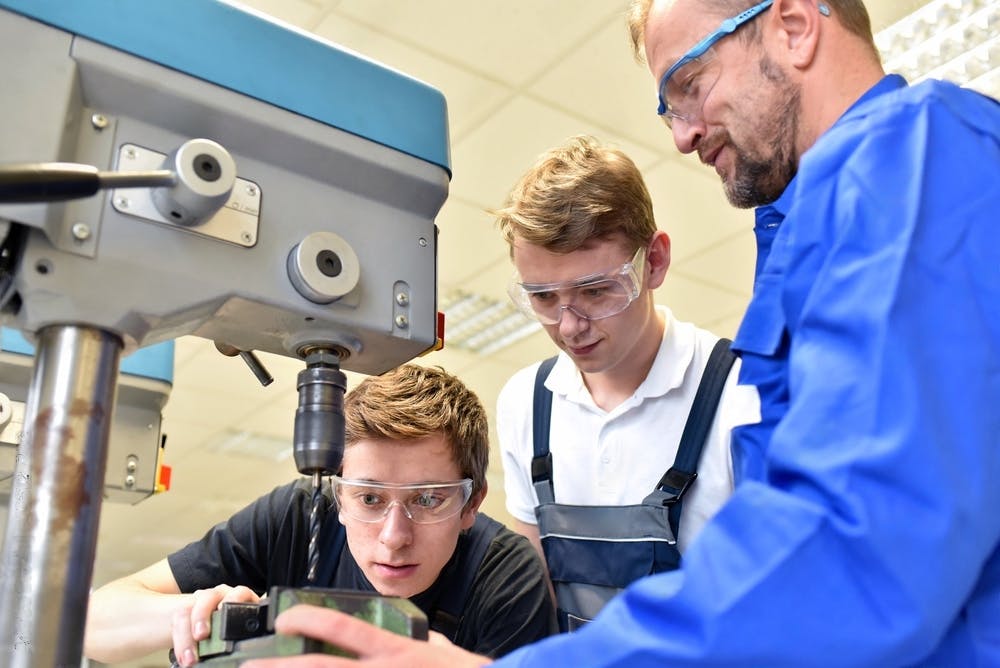 Top 10 Construction Degree Programs
Clemson, SC
With a job placement rate of 100 percent, Clemson University is an excellent school to pursue your construction degree and launch a successful career. Clemson also offers quite a range of construction degree programs, from a B.S. and M.S. in Construction Science and Management to several other master's programs in real estate development, regional planning, and design.
Length of Program: 4+ years
Estimated Cost: $7,560-$19,532 per semester (in-state / out-of-state)
Minneapolis, MN
The University of Minnesota provides a well-regarded construction management bachelor's degree program both with in-person and online learning options, all with a great value compared to other universities. Nondegree students can even take a single construction management course to test the waters.
Length of Program: 4 years
Estimated Cost: $31,348-$52,088/year (in-state / out-of-state)
New York City, NY
NYU is in the top 10% of construction management programs in the U.S. and offers a Master's of Construction Management degree that prepares graduates to be competitive leaders in their field on a global stage. Students also benefit from being able to visit major construction sites in NYC. 
Length of Program: 2+ years
Estimated Cost: $24,503 per semester
Provo, UT
BYU ranks as one of the top construction management schools in the country with graduates earning around $68,000 per year. Priding itself on using the latest technology along with hands-on learning and "theory-based" teaching, BYU is a standout choice. 
Length of Program: 4 years
Estimated Cost: ~$20k/year
6. University of Southern California
Los Angeles, CA
USC has a highly competitive and reputable Master of Construction Management program with smaller class sizes that give students more one-on-one interaction with faculty. Students learn the latest theories with special focus on construction's role in real estate development.
Length of Program: 2+ years
Estimated Cost: $2,300-$9,200 per unit
 Philadelphia, Pennsylvania
Drexel has a highly respected program with deep industry connections making it a great choice for construction education. Learn the multidisciplinary skills needed for effective construction project execution with a B.S. or M.S. in Construction Management. 
Length of Program: 4+
Estimated Cost: $57k+/year
New York City, NY
With an undergraduate degree program in Civil Engineering and a master's offering in Construction Administration, Columbia University consistently ranks among the top construction degree programs in the country. Beyond their degree programs, Columbia also offers a three-month executive education online course in construction project management, making it one of the best online schools for construction management continuing education.
Length of Program: 4+ years
Estimated Cost: ~$86k/year
3. California Polytechnic State University
San Luis Obispo, CA
Cal Poly stands out as one of the best schools for construction management with its project-based approach to construction education. Construction management students will receive multidisciplinary instruction in architecture, engineering, project planning and more along with professional development opportunities given the university's close ties with the construction industry.
Length of Program: 4+ years
Estimated Cost: $30,621-$50,541 (in-state / out-of-state)
Baton Rouge, LA
Louisiana State provides an excellent value for construction education while leading to higher paying roles than the average construction management grad. Learn engineering, business and people skills for a well-rounded education. Degrees in architecture, civil engineering and landscape architecture are also available at LSU.
Length of Program: 4 years
Estimated Cost: $24,768-$41,445 (in-state / out-of-state)
Blacksburg, VA
Virginia Tech emerges as #1 amongst the best schools for construction with 100 percent job placement and competitive undergraduate degrees in construction engineering and management and electrical engineering. Masters programs are also available in building construction science and management and architecture. 
Length of Program: 4+ years
Estimated Cost: $32-$52k/year (in-state / out-of-state)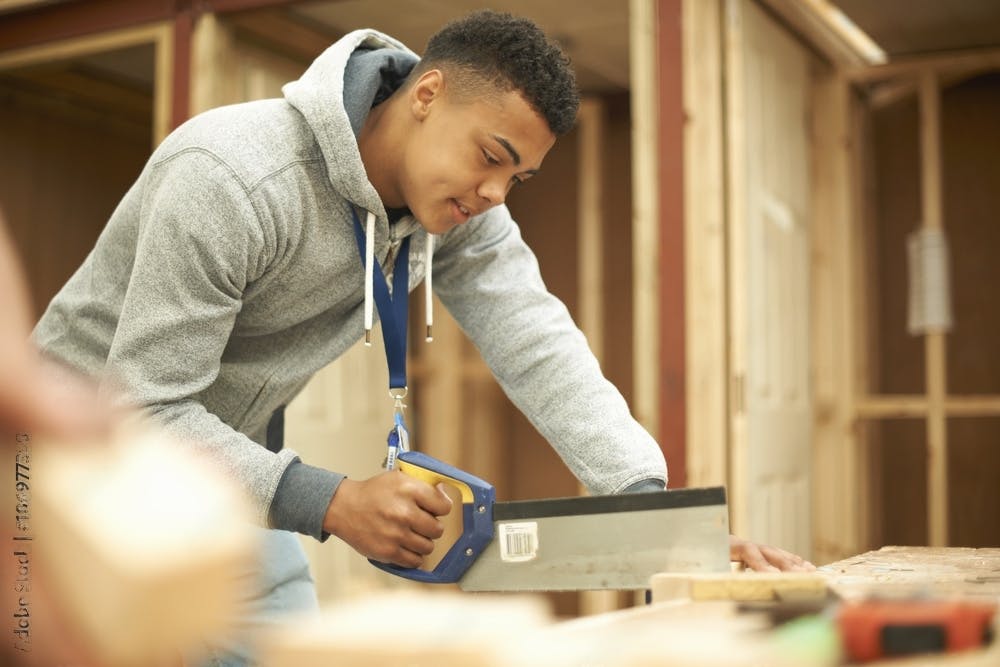 Types of Construction Certificate Programs
Beyond attending schools for construction, building professionals can also participate in various construction certificate programs to advance your career. Occupational Health and Safety Administration (OSHA) certifications for 10 or 30 hours are the most common. Other popular certifications include: certified construction manager (CCM), certifications in crane and aerial lift operation, concrete field testing, Leadership in Energy and Environmental Design (LEED), and many others. Dig into our residential construction certification guide to learn more.
Conclusion
Now that you know the best trade schools for construction and the top construction degree programs in the U.S., as well as the differences between them and types of schools and programs available, you can make a far more informed decision on your construction education. Check out our guide to residential construction job titles to learn more and explore which career paths may be right for you.
Join the conversation by commenting or asking a question below. The Houzz team reads every single comment, and we'll get back to you by email if you need us!

Want advice delivered to your inbox?
Unlock industry insights and updates for contractors and design pros
By signing up, I agree to the Houzz Terms of Use and Privacy Policy and that Houzz may use my information to contact me about relevant content, products, and services.