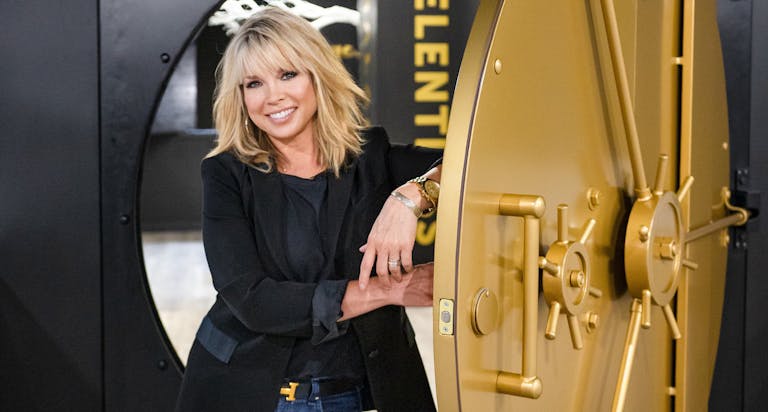 With uncles and a grandfather that were builders, other uncles that were architects and engineers and interior designer aunts, Deana Duffek seemed destined for the world of home design. Now in the business for over 25 years and running Duffek Design & Development in Laguna Beach, California, she has forged her own path in luxury residential design — and has gained plenty of wisdom along the way. Here she offers her take on connecting with clients, growing a business and much more.
Trust in Connections
While interior design is a business, Duffek approaches it from a deeply personal level. "It's more than just designing houses," she says. "It's really about an intimate connection with clients.… They become your friends; they become family." This personal approach lets her cultivate strong client relationships based on mutual trust — and she works hard to maintain that trust first and foremost through listening and communicating conscientiously.
"I think building that trust through communication is key," she says. "The client is not only asking you, 'Can I trust you with my home?' but also, 'Can I trust you with my money? Can I trust you with my resources? Can I trust you with my family?'" To help clients feel comfortable from the start, Duffek not only will listen to their needs but will "reiterate back to them that we heard them correctly. You should communicate in a way that conveys that you are genuinely listening and you're authentically caring about their needs and the outcome of their project," she says.
And clients aren't the only ones Duffek connects with; she builds relationships with others in her industry as well. She warns against failing to make connections with fellow colleagues, a mistake she sees many designers making. "They believe that if they share this information, someone may do something better than them," she says. "But there's enough in the world to share, and there is enough to help us all rise. I like to help young designers rise up, and I think the best way for them to do that is by networking with other people in the industry and sharing knowledge."
Keys to Coordination 
In addition to solid connections, Duffek says project efficiency and organization are essential in maintaining trust — which for her means plenty of planning. "I definitely believe the old Henry Ford adage of 'Failing to plan is planning to fail,'" she says. "The key for us is organization and communication straight down the line — with the client, with architects, contractors, engineers, everyone on our team." How exactly does she facilitate that? "We use Houzz Pro tools to stay organized and streamline information, automating as much of the information as we can and streamlining that communication to our clients," Duffek says. 
In fact, Duffek relies on the Houzz Pro "from start to finish," she says. "We store all of our drawings in there. We create mood boards and turn them directly into purchase orders, so it makes everything much more streamlined for us. Those purchase orders are then connected directly to QuickBooks with our accountant, and he's able to turn out invoices. From a design process, it makes everything a lot more efficient for us."
With all of that trust and organization building goodwill and leading to clients who are thrilled with Duffek's work, it's no wonder that plenty of referrals and new clients come her way — leading to amazing growth for the company.
Growing With Grace
Scaling a business doesn't happen overnight, nor does it happen without help. In Duffek's case, Houzz Pro interior design software has made a huge difference. "We get leads through Houzz Pro, and that's helped our business grow," she says. She loves how the software automates various tasks and streamlines others, speeding up her workflow and paving the way for business growth. "In order to scale up strategically, you can use Houzz Pro to do that. I think for any young designer that's not using Houzz Pro, they need to start right away," she says. "I know designers to this day that are still up to their eyeballs in paperwork. I think any way to automate your systems and procedures creates a more effective business model."
Duffek also uses Houzz Pro's mobile app, which lets her manage business on the go. "We have iPads, so we take those out in the field," she says. "We can pull up drawings right there on the site, and we can load those into Houzz Pro and make edits.… We're able to tackle [tasks] on the spot, minimize paperwork and just check off the to-do list as they come up."
Automation doesn't just minimize time spent on design tasks and admin; it reduces stress, allowing for growth without as many hassles and worries.
Knowing When to Say 'When'
Handling growth gracefully also sometimes means saying no to certain client requests on a project, or even to certain projects altogether. "You have to go to the school of hard knocks and learn that oftentimes saying yes means that it's not efficient, not effective, and doesn't result in high-quality design," Duffek says. "I think that's where you start to carve out your niche and figure out where you belong in the design industry." Duffek found her niche in high-end clients living and working in the resort community of Laguna Beach. "It's not about quantity, it's about quality," she says.
It's also important to understand just how much work you can handle, and to grow at a pace that's right for you. "I think the most important thing is to not over leverage yourself," Duffek says. "I have grown a pretty successful business model by outsourcing when I can outsource, and then hiring in-house when I can or have needed to." She recommends slowly growing a business "as opposed to biting off more than you can chew. I think that slow and steady wins the race."
With her positive attitude, strong relationships and sterling reputation, and with Houzz Pro's support at every turn, you can bet that Duffek will continue to win that race.
Join the conversation by commenting or asking a question below. The Houzz team reads every single comment, and we'll get back to you by email if you need us!

Want advice delivered to your inbox?
Unlock industry insights and updates for contractors and design pros
By signing up, I agree to the Houzz Terms of Use and Privacy Policy and that Houzz may use my information to contact me about relevant content, products, and services.