No matter what size team you work with, keeping your business organized and projects on schedule is critical to your success. With Houzz Pro Tasks, you can now manage projects and to-dos inside Houzz Pro and make sure everything gets done on time.
Watch this video to discover all the Houzz Pro Tasks features we've just rolled out. These updates have been requested by our pro users to make it easier to manage to-do lists across many projects, and to delegate tasks effectively to team members and clients.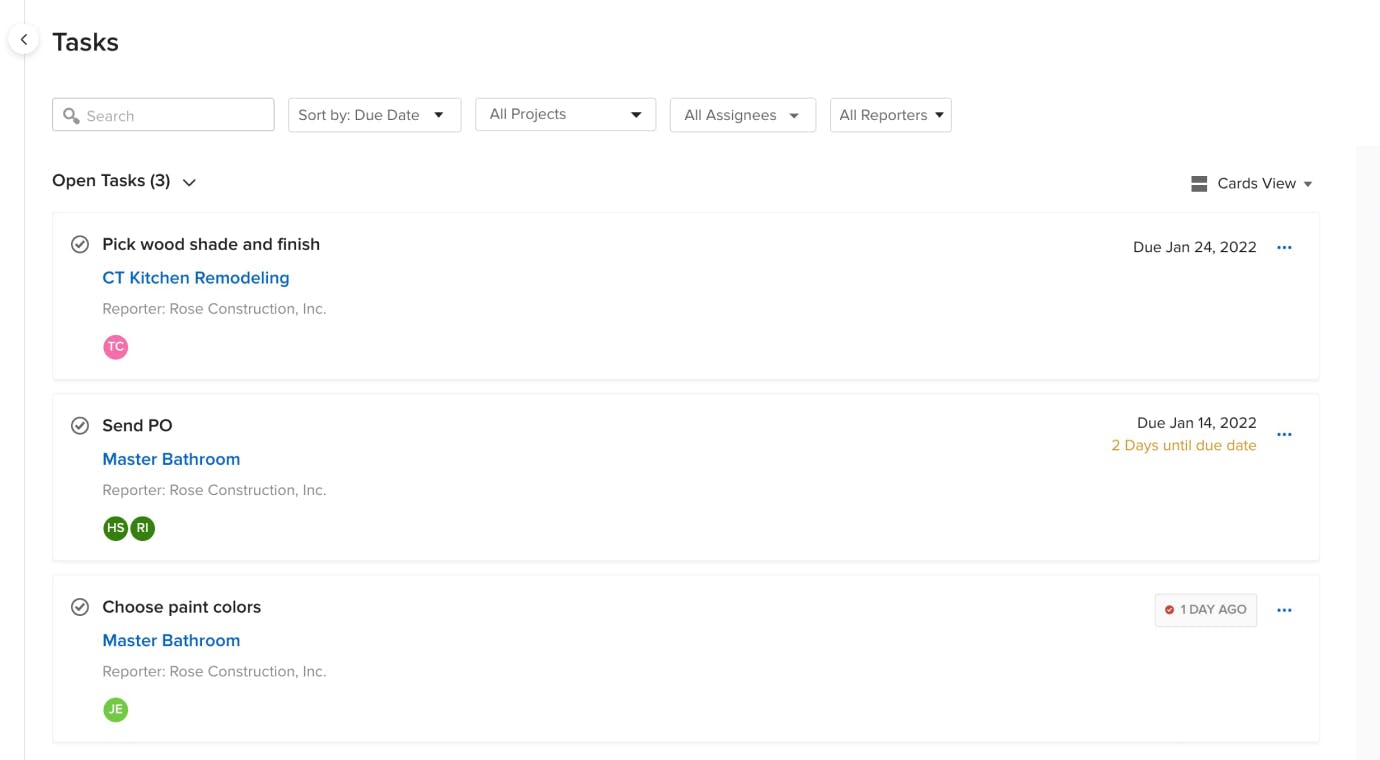 Let's dive into the new updates:
1. Notify team members immediately when you assign them a new task.
Email notifications are sent automatically and will ensure nothing falls through the cracks. Recent activity and task updates will also appear in the Notifications tab on Houzz Pro. This feature was requested by many professionals using Houzz Pro, and we're excited to bring it to you now!
2. See Tasks across all projects at a glance with the new Overview page — a brand-new place to keep track of progress on tasks across multiple projects.
See what's outstanding for all projects in progress. Filter open tasks by project and assignee, and follow up as needed.
Team members can also manage their own to-do lists from the Tasks Overview page to see what they're responsible for.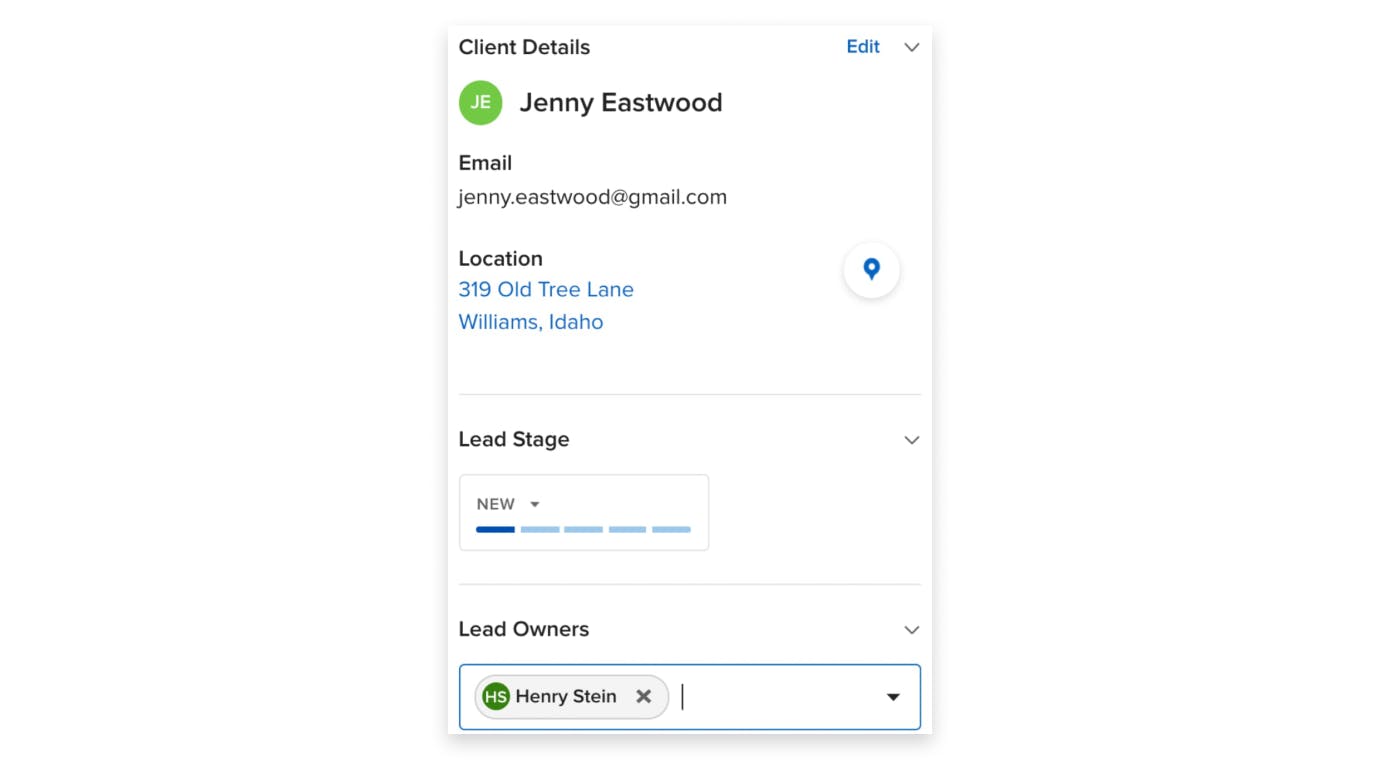 3. Let your team members know what they have to do, and help them work better together.  
In addition to assigning people to a task, you can now set team members as lead owners and as project owners. Notifications will automatically be sent to everyone upon assignment. 
This new feature will allow you to delegate work more efficiently. It will also allow all team members to filter the lead view and the project list by the owner and see right away what they have to focus on. 
Read these tutorials to find out how to assign a lead to a team member and set people as project owners in just a few clicks.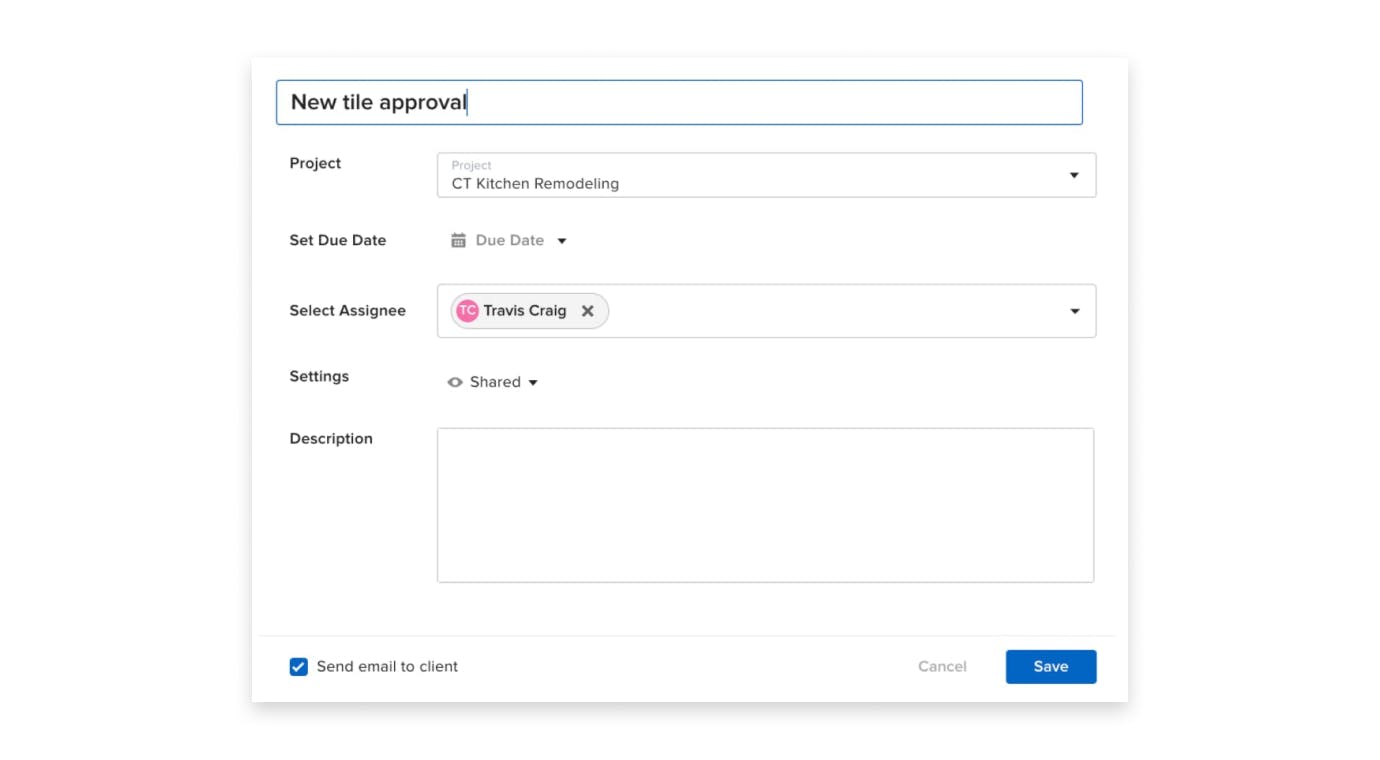 4. Assign tasks to your clients and ask them to review and approve some key project elements.
If you set the task as "shared," you will notice the option to notify your client over email.
Your clients will also be able to review their lists of tasks on the client portal and add notes and files to a task. Once they complete a task, you'll receive a notification. 
Centralize your to-do list today in Houzz Pro and never miss a beat. Here's to an organized 2022!

Want advice delivered to your inbox?
Unlock industry insights and updates for contractors and design pros
By signing up, I agree to the Houzz Terms of Use and Privacy Policy and that Houzz may use my information to contact me about relevant content, products, and services.