TaVangelia Wren has been helping Las Vegas homeowners create their dream homes on a wide range of budgets since 2015, as founder and head designer for award-winning firm TV Interiors. Here she shares how she builds great relationships with clients and vendors, gets highly qualified leads and avoids one of today's biggest problems for designers.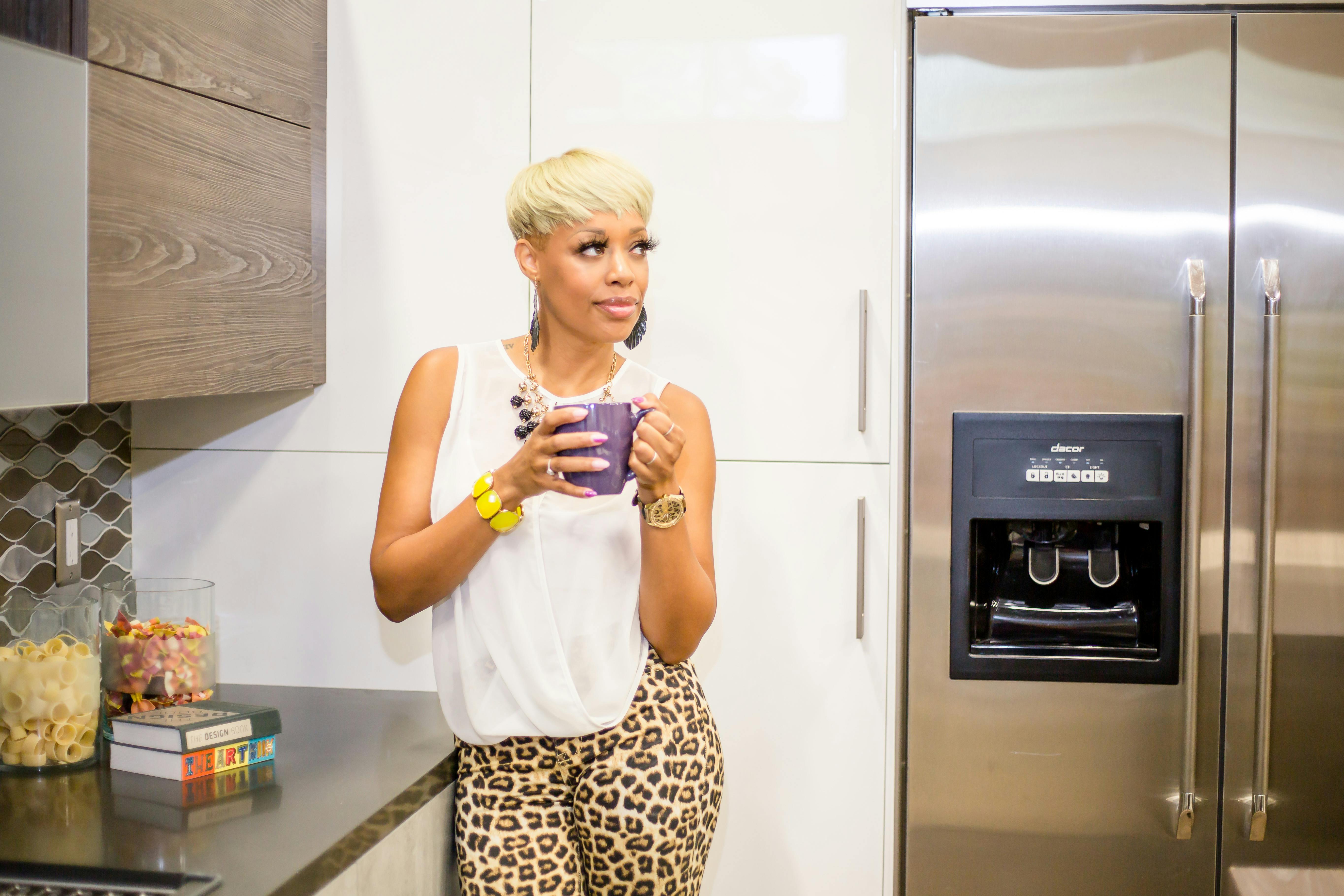 Prioritizing Positivity
Wren didn't always dream of being an interior designer. In fact, Wren wanted to go into politics or medicine, to make a positive impact by helping people. But then she took an interior design course and found her calling, earning a bachelor's degree in interior design from the Art Institute in 2010. Now she makes a positive impact by helping Las Vegas homeowners live more happily in their homes. 
"I didn't want to design clothes, but interior design appeared similar to fashion styling," Wren says. "It's like putting an outfit together. You have your key garment, a shirt or pants, and that's your sofa or table. Add your necklace, earrings, the purse, the shoes. The same goes for setting up a room. You have your basic elements, and then accessorize and embellish to create something fabulous. It just flows. I have not done anything else since."
Positivity radiates through Wren's approach to professionalism as well. "Professionalism, to me, is how you want people to see you in your brand. It's allowing yourself to come through in your best light," she says. This approach, combined with her people-first attitude, allows her to navigate potentially tense moments with grace. Whether she's updating clients about product delays, answering myriad questions or sharing informational sources, she's "constantly trying to make my clients understand that I'm here to help them achieve their goals," Wren says. "Giving my clients honesty is better than trying to sprinkle a little bit of sugar on a sour lemonade. It's just not going to work."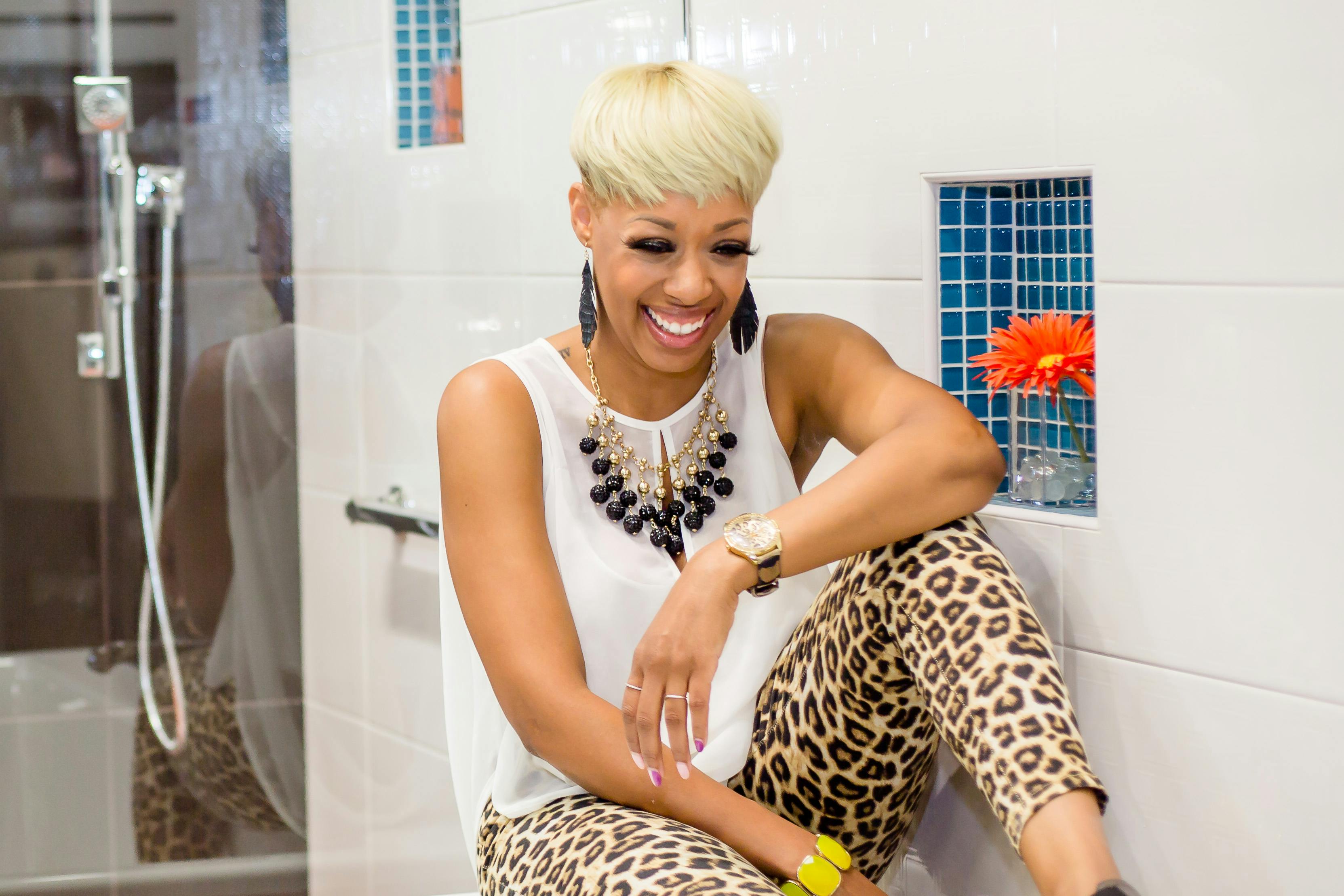 Ensuring a smooth process, supply-chain issues and product delays are par for the course these days, but Wren combats the potential for project derailment with a key element: a dedicated storage unit. She has cultivated a wide network of vendors who alert her to special offers, and she hits up sample and clearance sales to expand her inventory of in-stock items. "If I have a client spiraling due to longer lead times, I can provide an alternative with what I have on hand," she says. 
Another essential item in her arsenal aimed at ensuring that projects run smoothly is Houzz Pro, an all-in-one software platform tailor-made for designers. Initially, Wren wasn't sure if she could commit the funds to it, but "I got my return on investment, and I'm actually looking into investing more," she says. Her favorite elements? The QuickBooks integration feature, which reduces time spent on billing and receiving payments and can be accessed by her accountant; and the product clipper tool, which allows her to customize proposals with ease. "It's very useful, because there are vendors I use often," Wren says. "So I'm able to clip things I know I'll use down the line. The pricing and notes are all right there."
Handling Clients Skillfully
Whether it's sending holiday cards or attending clients' events around town, Wren shows her clients she cares — in word and in deed. She follows the golden rule of treating clients as she expects to be treated, which includes never speaking down to people. And she maintains a respectful attitude even in sticky situations. "Some days are like, 'Oh my God, I just can't.' Then I remind myself I'm not just a positive designer; I'm a positive person," she says.
This approach has earned her six Best of Houzz Service awards, as well as a plethora of thrilled clients. "It pays off," she says. "Now I have clients that have my back down to the end of the earth!"
This doesn't mean that the door is open to clients 24/7. Wren proactively sets and manages communication expectations for her clients, to maintain the work-life balance that lets her perform at her best on the job. She informs clients about her preferred means and timing of sending and receiving messages, and regularly practices self-care. "I have a 'glass half full' personality," she says. "It takes a lot to weigh me down, but once it gets there, I take a couple days off."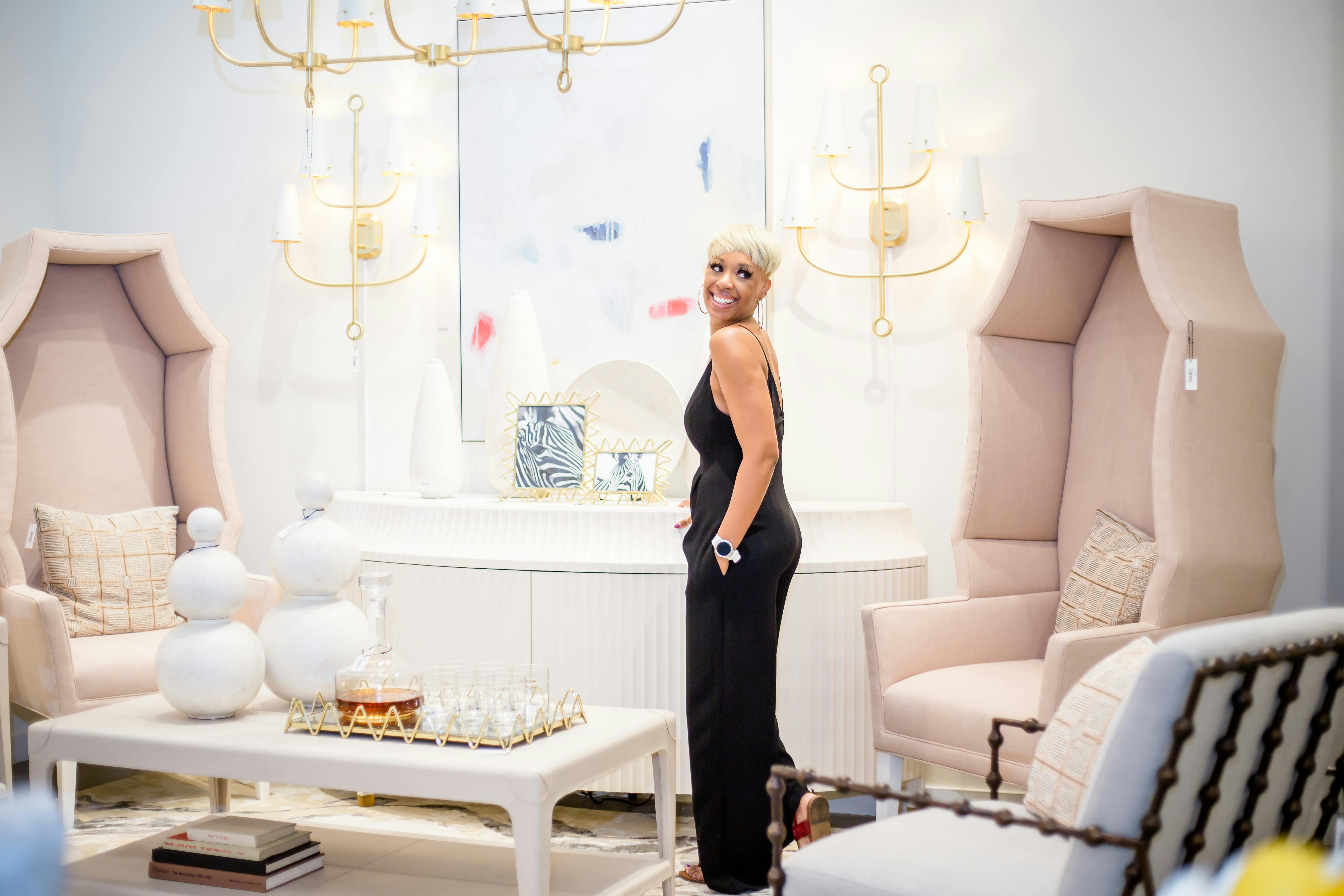 Fostering Diversity by Design
While design magazines like Architectural Digest and Elle Décor have finally begun spotlighting the work of people of color, diversity is still not de rigueur. "I'm one of the youngest designers in Las Vegas. I'm one of the few Black designers on the West Coast. The industry is saturated with outdated cultural norms. It comes down to giving someone different a chance to create something different," Wren says. "It's really about being presented an equal playing field and bringing awareness to the fact that minority designers in this industry do fantastic work."
Wren has worked hard to level that playing field. "I don't think I'm a lucky person," she says. "I know everything I've received is due to hard work." And she encourages younger designers from diverse backgrounds to believe in themselves and their abilities as well. She supports them in developing their unique visions and persevering in the face of mainstream rejection. "I don't mind the struggle," Wren says. "It makes success that much sweeter, and I wouldn't change it for the world." She adds that cultural authenticity is increasingly becoming the norm in design, and even celebrated.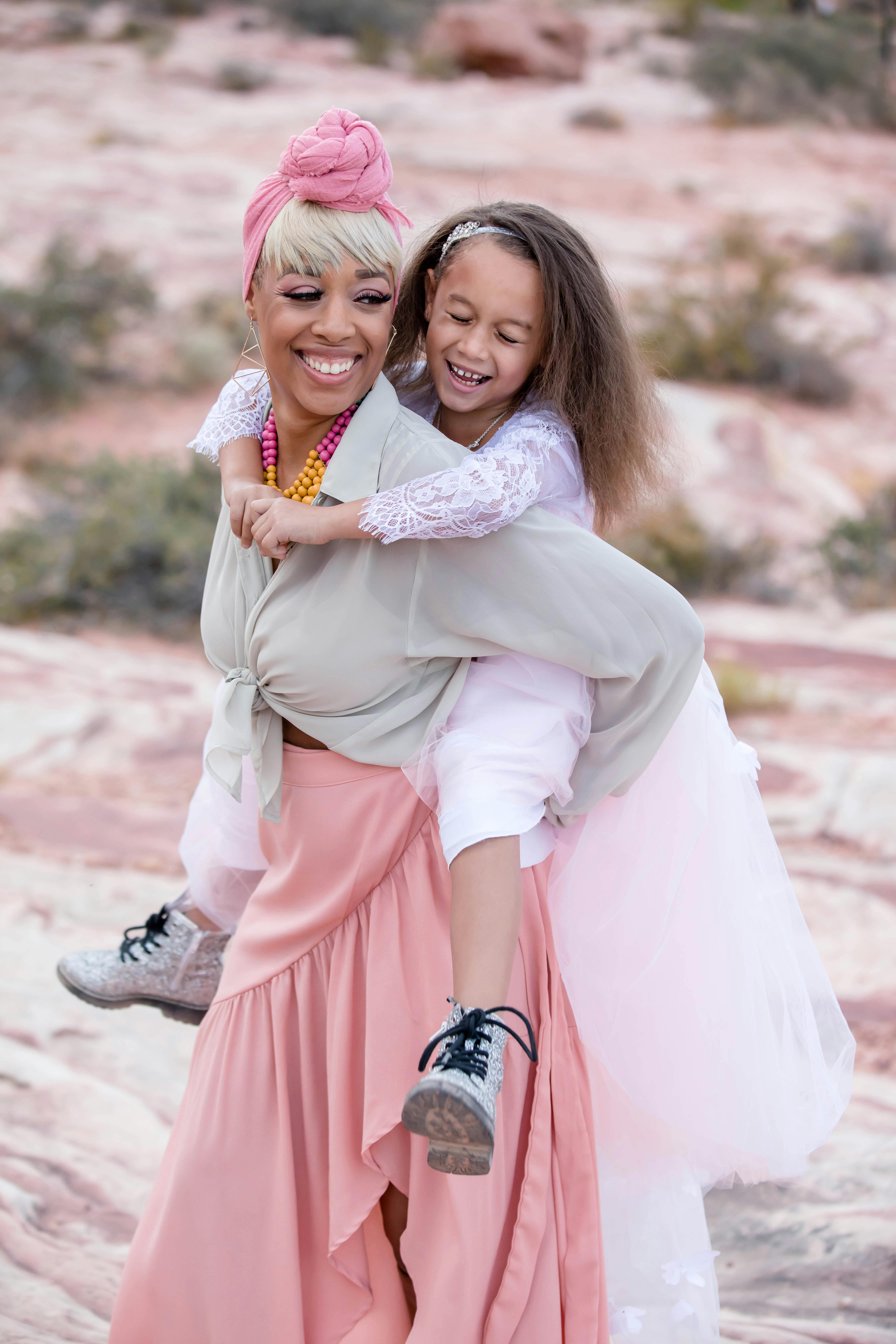 Wren cares about moving the design community forward as well, and has plans to support and connect interior design enthusiasts through an upcoming retail and education space. She also is a top contender for a spot on a popular TV design show. "My family always told me I was made for television. We shall see," she says.
In the meantime, Wren is a role model to a very special audience of one. Her 5-year-old daughter, Savanah, recently asked for her own set of business cards so she could follow in her mother's creative footsteps. "The question that's always on my mind now is, how would the world receive my child?" Wren says.
With her impressive professional achievements and efforts on behalf of minority designers, Wren is walking the walk when it comes to helping the design world evolve for the better — not just for her own child but for generations of designers to come. 
Join the conversation by commenting or asking a question below. The Houzz team reads every single comment, and we'll get back to you by email if you need us!

Want advice delivered to your inbox?
Unlock industry insights and updates for contractors and design pros
By signing up, I agree to the Houzz Terms of Use and Privacy Policy and that Houzz may use my information to contact me about relevant content, products, and services.