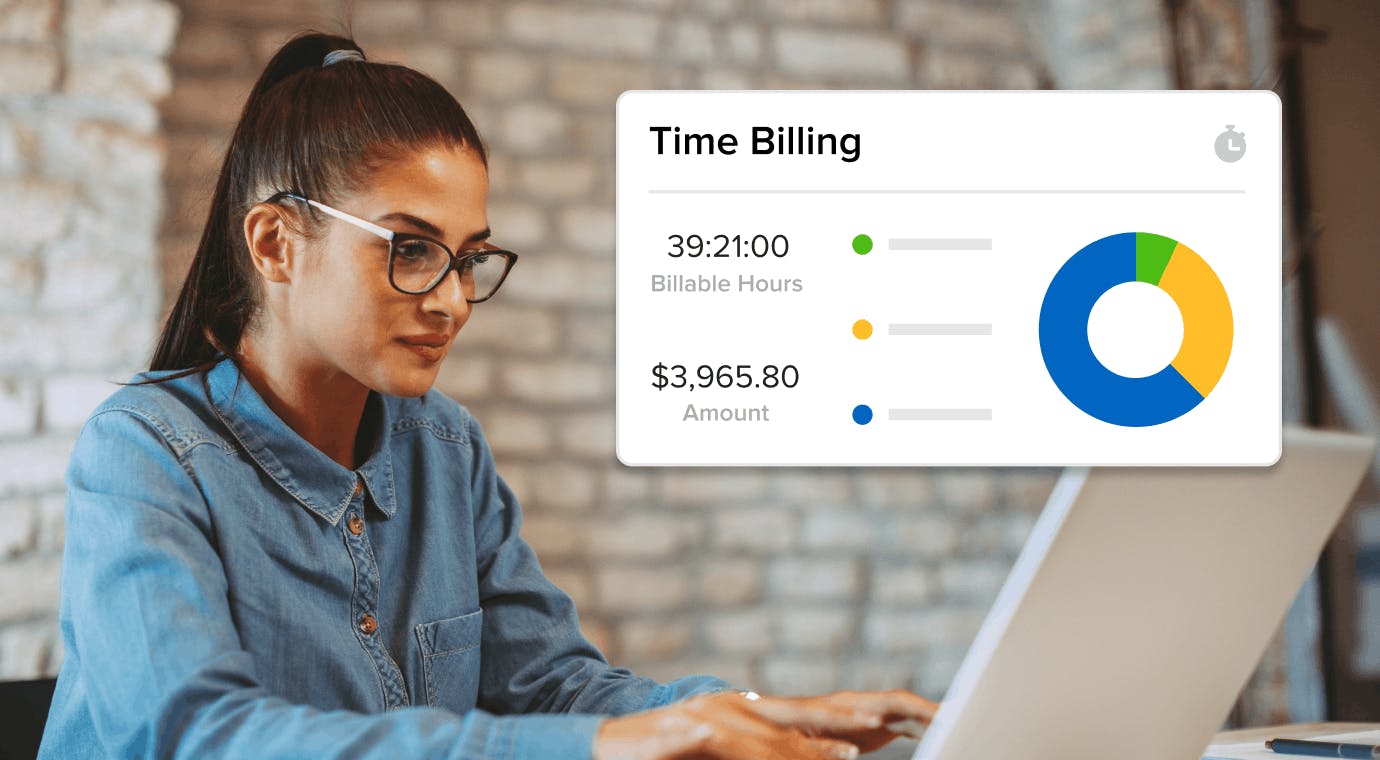 Time is a limited resource. Deciding how to spend it is important - but deciding how to track it is even more crucial to the success of your business. So why, according to the latest research, are only 17% of business professionals tracking their time? In the past, this was due to the tedious nature of time tracking. No one wanted to spend time manually filling out spreadsheets after a hard day's work. But today there is an influx of technological solutions to time tracking, with the global time tracking software market expected to reach nearly $7 billion by 2025.  What is your excuse not to take advantage of this efficient business practice in 2021? 
A 2020 study has shown that unrecorded work activities result in a loss of 50 million hours and $7.4 billion in productivity per day in the US economy. In other words, failing to track time and expenses is like throwing away money. Time tracking is not just about money, it's also key to productivity, an efficient workflow, and an understanding of your business.
Most existing time tracking software is not part of an all-in-one project management system where people do the rest of their business management, and this makes time tracking a disconnected afterthought, making people less likely to do it. Houzz Pro is different. It's an all-in-one suite of software tools that design and remodeling pros can use to manage their businesses. It has built-in time tracking and billing software that will streamline and revolutionize the way you work, and ultimately, increase the success and profitability of your business. But in case you aren't convinced, here are five additional reasons you should be utilizing tracking and billing software:
1. You'll get paid for all your work 
Don't short-change yourself. By ensuring every second is counted, you can guarantee you are fairly compensated for the hard work you're doing. You'd be surprised at how quickly lost minutes and hours can add up. Even forgetting to track time spent doing simple tasks, like replying to emails and phone calls, can affect your profits. Studies found that about 40% of people fail to track them -  costing businesses on average $50,000 a year in revenue. With Houzz Pro, you can track your time in two ways: with the stopwatch function or by adding a new time entry.
2. You'll foster trust with your clients 
For billing best practices, it's important to accurately track your time, rather than simply guessing. This allows you to show, share, and, on occasion prove to clients exactly what they're spending their money on. Accounting for every minute and detail will ensure you bill homeowners with precision they would appreciate. Overestimating how long a project took and overcharging a client can damage your relationships and reputation.
3. You'll gain valuable insight for future projects
When you're first starting out, setting a price for projects requires a lot of estimation. By utilizing Houzz's tracking and billing software, replace any guesswork with data and insights that will allow you to set more accurate prices for future projects. You'll understand exactly how long a project took to complete, how much it cost your business, and whether or not it was profitable. 
4. You won't overlook important tax deductions
According to a recent study by Intuit, 21% of businesses miss out on key tax deductions and expense billing because they fail to track business-related expenses. The Houzz Pro project dashboard allows you to clearly and quickly see your time and expense entries, ensuring nothing is overlooked, and all records are stored in one accessible place. Integrate Houzz Pro with QuickBooks and your accountant will thank you! 
5. You can improve your entire workflow
You can't change what you can't measure. In order to understand your overall business profitability, you should know the answers to these questions: Are you spending too much time on certain parts of a project? Are you under or over-charging? Are you being as productive as you could be?  Houzz Pro time tracking and billing tools can help you recognize the inefficiencies in your workflow so you can work to improve them. For example, the average person checks instant messages and emails every six minutes. Context switching like this kills our productivity. By tracking your time and becoming aware of this fact, you can actively work to change it.
To improve your bottom line is to think of time as money. And if you aren't tracking it, it's going to cost you. Sign up with Houzz Pro today to take charge of how you spend your business time.
Join the conversation by commenting or asking a question below. The Houzz team reads every single comment, and we'll get back to you by email if you need us!