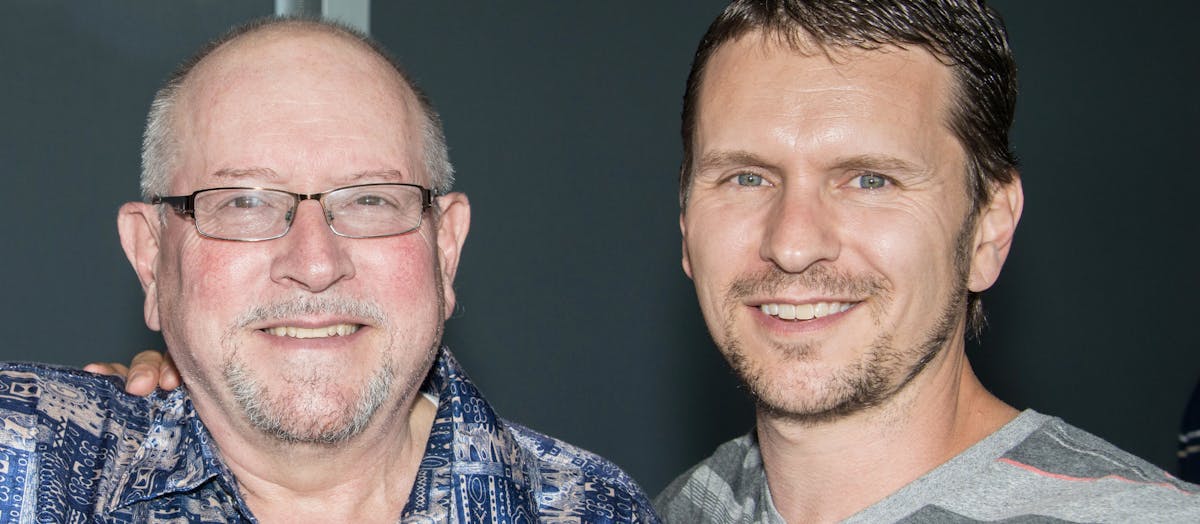 What does it take for a family business to succeed? Father-and-son team Hennie and Abel Schoeman would know. According to the duo, who have been running their award-winning firm Schoeman Construction in the Tampa Bay, Florida, area since 1994, it's all about relationships — from their own strong bond to the way they treat their clients.
Hennie and Abel moved to the U.S. from South Africa in 1994, and "started from nothing, nobody knew our name," says Hennie, who was taught by his own father at a young age that your name is the most valuable possession you own. "Take very good care of it because you only have one," he was told. Today the Schoeman name is well-known, synonymous with family values, hard work and trustworthiness. And according to the Schoemans, that's exactly why their business is so successful. "Your reputation follows you," Abel says. "As we look back over the 20-plus years, it's just been a testament to how well integrity, good character, one-on-one people skills, honesty, and upfront ethics work."
These same qualities are what the Schoemans look for when building and training their team. "We have high-quality people on our team that really care about our customers," Abel says. "We don't bring team members onboard because they're 'the best' remodelers or have 'the best' trade skills. The truth is that we pay more attention to their people skills. If you know how to work with people well, remodeling really is the easy part."
While the relationship between company and client is important, the relationship between father and son is just as integral to the success of the business. For Hennie, going into business with his son was a no-brainer. "I happen to be a very proud father. Abel was certainly a very uncomplicated son and respected me all my life," he says. Adds Abel: "We have a good working relationship and mutual respect. I cannot say enough about how excited I am to be able to have worked with my dad all these years."
Being related can often complicate business affairs, but for Hennie and Abel it's been an advantage. "We have different personalities," Abel says. "My dad having more of a type-A personality (a thoughtful one); and myself having more of a laid-back personality, we just seem to balance each other out very well when working with our customers which keeps the comfort levels high all-round. We'll bounce our thoughts back and forth to each other after most meetings and explore how we could have done things better.  He may have caught something that I didn't or vice-versa,  but we always take any self-critique with a dose of humility and see it as an opportunity to improve the next time."
Another reason the two have such a good working relationship is that they work as a team. "I've been, for the most part, the decision-maker, but I've always included Abel and always first discuss things for feedback before deciding," Hennie says. Abel agrees. "Every pertinent decision that we make is always made together. There's no surprise decisions that are made," he says. "Every email that we send, every text that we send, as it relates to jobs, projects, management, is done on group threads. This way we both know at all times, 24/7, what is happening with every customer and every project."
In today's world, more and more construction firms are turning to digital and mobile solutions to stand out from the crowd. The Schoemans have been avid users of Houzz Pro for several years, uploading pictures of past projects to showcase their remodels, demonstrate their skill set and attract new customers. "No other platform has offered me that kind of portfolio facility," Hennie says. 
While the two describe themselves as old school, they also recognize the need to adopt tech solutions. "Technology has made huge improvements from the days of printing out MapQuest directions to job sites, writing everything on a notepad and taking pictures with those big old cameras," Abel says. "3D is a simple way, technology-wise, to offer a visual walk-through. I believe making project expectations as realistic as possible for a customer right upfront is always the best path. Just helping customers truly be able to visualize what they have in their minds is what it's all about."
For Abel, one of the best parts about his job is the quality time he gets to spend with his dad. "I'm not going to look back one day and wonder, 'Did I spend enough time with my parents?'" he says. "The true reward in a family business is that you get that added bonus of being with family, the ones you love the most, most of the time during your routine. I love it."
Join the conversation by commenting or asking a question below. The Houzz team reads every single comment, and we'll get back to you by email if you need us!
More From Houzz Pro Learn