While browsing on Houzz, you may have seen Best of Houzz awards on the profiles of fellow professionals. How did they get these awards, and what do they mean?
Professionals who win Best of Houzz awards show the Houzz community their commitment to excellence to design, service or both. Some professionals get Best of Houzz awards in both categories year after year. So what are these pros doing right?
In this guidebook, we'll share the answer to that question along with five other common questions about Best of Houzz.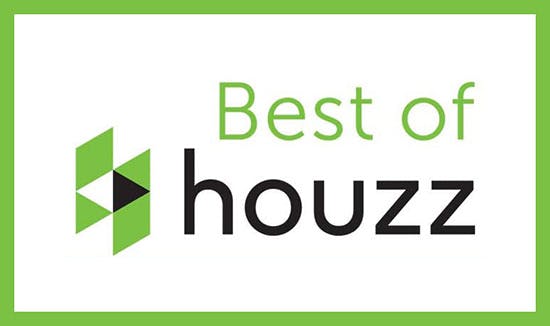 What is Best of Houzz?
Best of Houzz is a community-based award given at the beginning of each year determined by the prior year's work. These awards are based on the actions of millions of Houzz users all over the world. They are a reward for our professionals who contribute great content to the Houzz community and who provide excellent customer service to their clients. They are exclusive; only 3-4% of pros win each year!
We have awards in two categories, Design and Service. Design is based on the popularity of photos uploaded to Houzz, while Service is based on the quality of reviews from former clients in the past year.
What are the Benefits of Winning?
Winning a Best of Houzz award is a way to gain credibility and promote your business. Award winners are viewed as credible because they have been recognized by the community for the quality of their work or customer service. Winners are able to promote their business with the award as it drives traffic to your profile from our involved community.
How Do You Win the Best of Houzz Design Award?
Best of Houzz: Design is awarded to our most popular photos by room category and metro area. Popularity is determined by the recency of
a photo and how many times it is saved to Ideabooks by Houzz users in the past year.
The best practice for improving your chances of winning Best of Houzz: Design is to consistently upload large, high-quality photos of your best work, and to take the time to give them complete descriptions, along with the appropriate keywords and facets to help them be more readily found (and saved!) by the Houzz community.
Upload the project as soon as possible after finishing to give the photo maximum time to circulate through the community before the year's end. Hiring a professional photographer will ensure that your photos are high quality and show off your amazing work.
Need help finding a photographer? The "Find a Pro" directory lists professional photographers.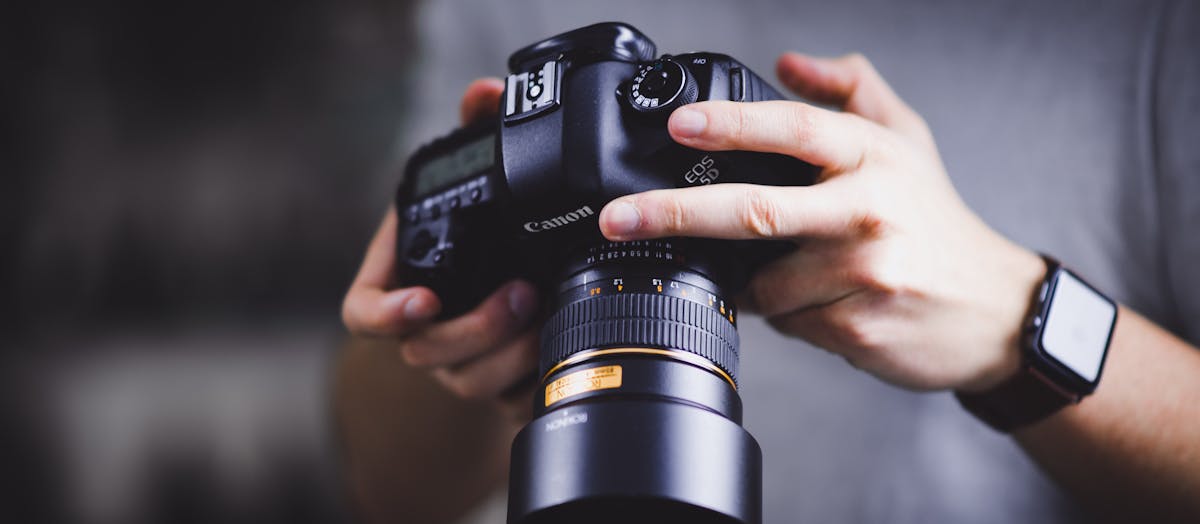 Best Practices for Great Photography
After uploading high quality photos, add facets and other information to the photo. Facets are the information that populates search filters used by the Houzz community to refine the results by what they want to see. By adding these facets, there is a higher likelihood your photos will come up in relevant searches.
When uploading photos, be sure to include the full address of the project. The address will be kept private—only the city name will be displayed on Houzz, but Houzz will use this data to help you be found more often by potential clients in the areas where you work.
Every save counts! Be sure to share all your Houzz projects with your outside networks, so they have the opportunity to see and save your best work. Adding photos on a consistent basis is also important and you should be sure to add new projects every year. By uploading project photos regularly and ensuring they are good quality, Houzz users will be more likely to spend more time looking at your profile.
1. Do not upload dark, grainy, watermarked, or poorly composed photos. They are difficult to see and don't reflect your hard work and skill.
2. Do not duplicate photos. Upload each photo only once, so all your photo saves will be consolidated on one image.
3. Do not fill the photos with irrelevant keywords or incorrect facets—your photos will get less exposure as a result.
How Do You Win the Best of Houzz Service Award?
Best of Houzz: Service is awarded to professionals who provide excellent customer service. The award is determined by the quality of reviews from your clients for projects in the previous year. To be eligible, a pro must have at least one review from a client for a project completed in the past year, and must maintain a high overall star rating. There are two things you can do to increase your chances of winning this award:
1. Provide outstanding service on all your projects
2. Take control of the review process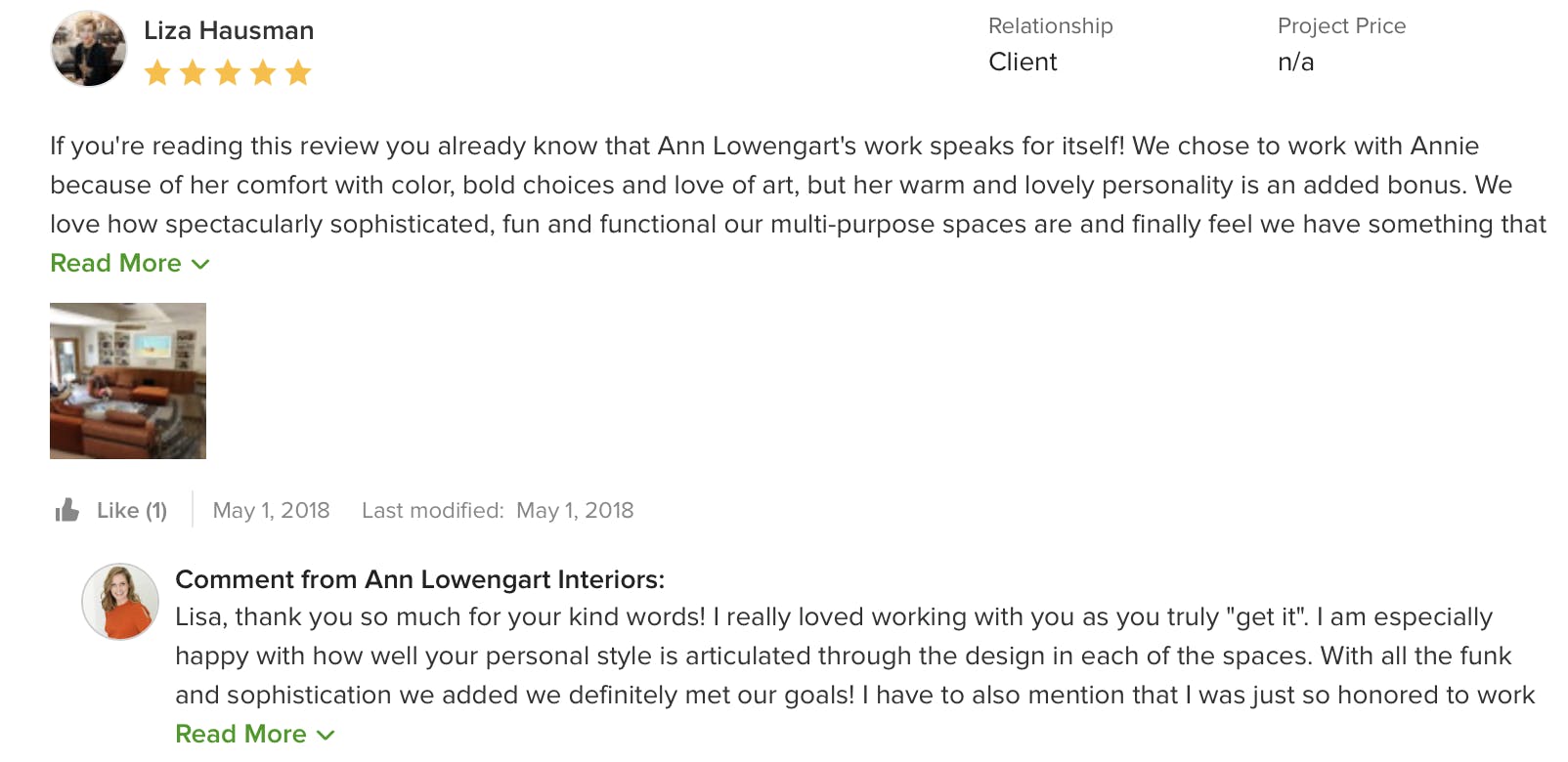 Best Practices for Reviews
Before work begins, assure your client that your intention is to provide five star-worthy service. Encourage them to inform you if they are not entirelysatisfied at any time, and work together to solve any issues that arise.
This practice will open the lines of communication between you and your client, and you will have set expectations of a review with your client very early in the process. The more glowing reviews you receive, the higher your chances of being awarded the Best of Houzz Service, so follow up is key.
Houzz makes it easy for clients to submit reviews without needing a Houzz account. With the "Get Reviews" tool on your profile, just add the client'semail address and write a personalized note and Houzz will send the client directions to fill out the review. Once it's approved, it will show up on your profile. Let your client know how important reviews are for your business.
It's also important to respond to reviews, both positive and negative. Responding to positive reviews shows potential clients that you appreciate the client's time to write a review, and helps provide a better picture of a successful project.
Responding to bad reviews demonstrates you're willing to take the time to resolve ongoing issues. A client can edit their review, so
by working to resolve the issue, they may even update their review with a higher star rating.
1. Do not enter reviews yourself— reviews must be entered by each client directly on Houzz.
2. Employees or family members are not eligible to review you on Houzz.
3. Beware of any marketing companies reaching out with offers to get reviews for you —these are rejected by our system.
What Happens When You Win?
If you win, Houzz is here to help you spread the word. Houzz provides tools to help Best of Houzz winners highlight their awards and their credibility.Best of Houzz winners receive badges on their profile and for their website. Houzz also provides a customizable press release template, which enables you to share the news with your network on social media channels or with local media. You can also buy t-shirts, posters, and car magnets to show off your award offline.
"To spread the word of the great accomplishment, I purchased t-shirts for the crew. They play a major part in the achievement."
Jason Gastelum, Cut And Curve Creations
What Are The Next Steps?
Here are some additional resources which can help you strengthen your Houzz profile:
Learn tips and tricks for getting great reviews from our Reputation Management guide.
Get an insider's guide to getting great photos with our Interior Photography Checklist.
Increase the visibility of your profile and photos and reach more potential clients with Houzz Pro. Our easy-to-use management system combines advertising on Houzz to generate more project inquiries from homeowners researching on our platform. Our client success managers is here to help you streamline your business operations.

Want advice delivered to your inbox?
Unlock industry insights and updates for contractors and design pros
By signing up, I agree to the Houzz Terms of Use and Privacy Policy and that Houzz may use my information to contact me about relevant content, products, and services.