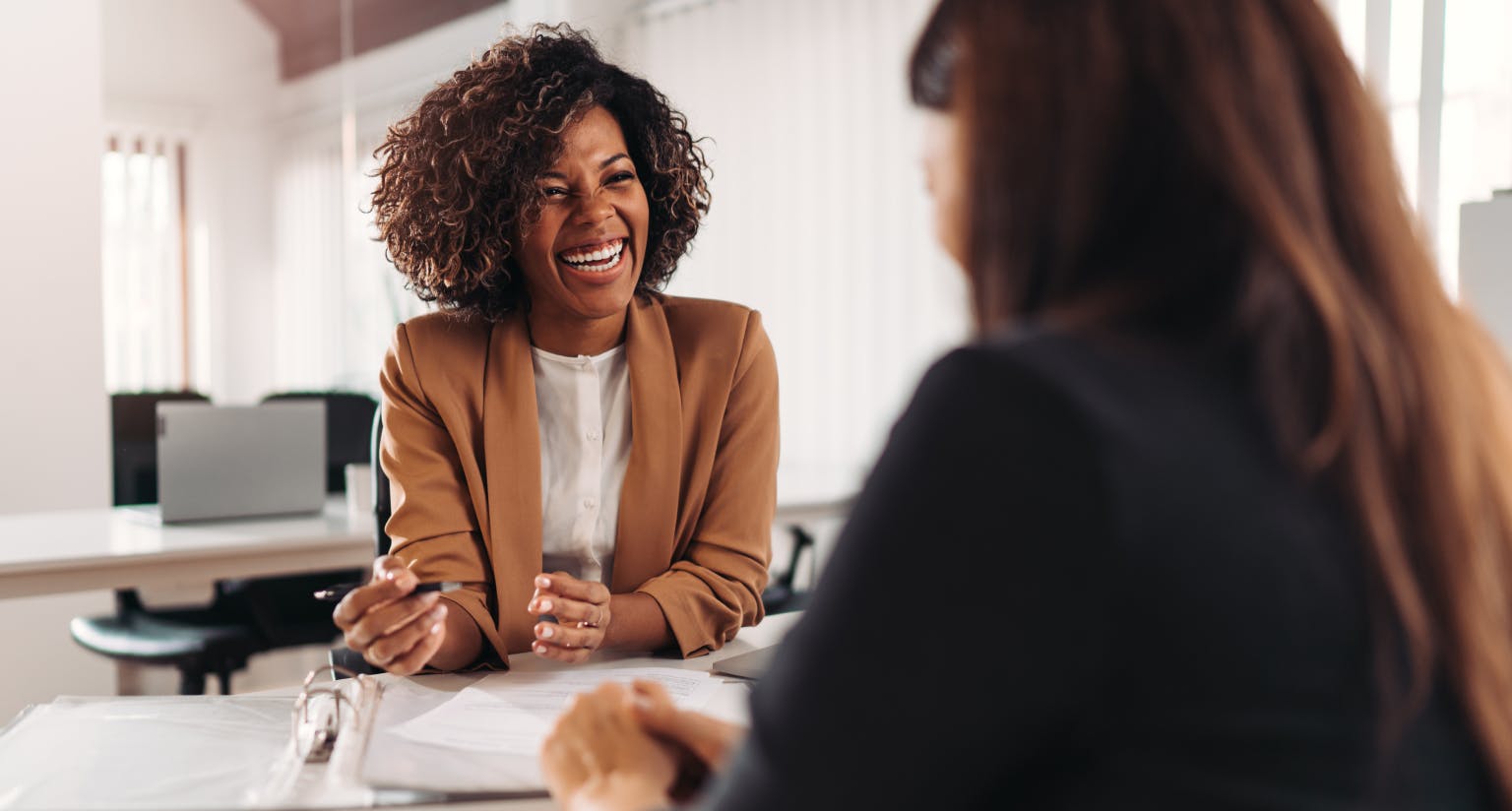 We consistently hear from our customers that they chose Houzz Pro over other interior design business management software because the platform outperforms all others, and because it's such a great value. Here we give you a head-to-head comparison so you can make an informed decision for your business.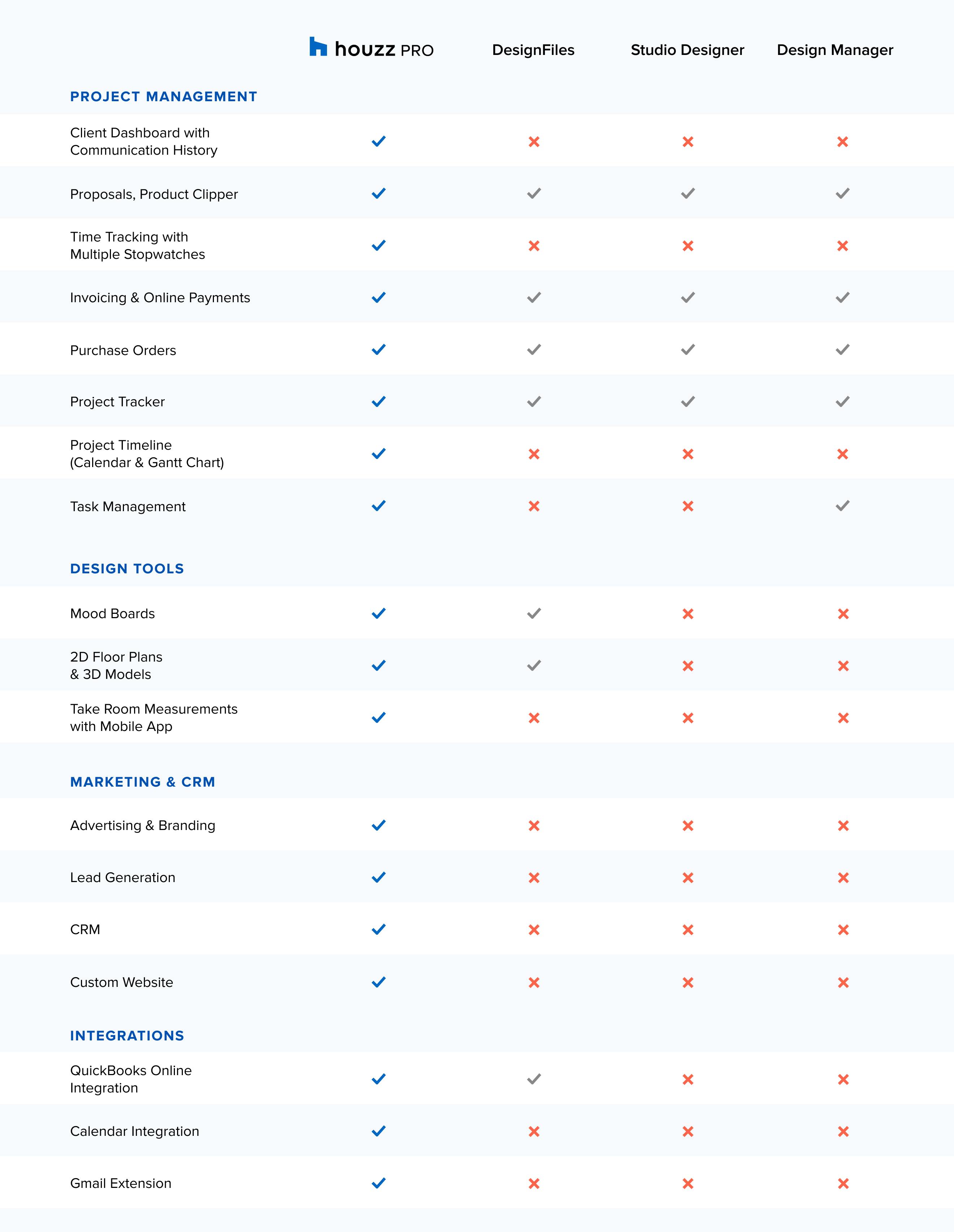 1. Houzz Pro 
Wouldn't it be nice to manage everything in one central place? Enter Houzz Pro—an all-in-one solution to your design business needs. Houzz Pro is the only platform on this list that offers interior design business, project, client management and design tools from time tracking and online payments to 3D floor plans, proposals, online invoicing, and many others. It also features integrations with QuickBooks, Gmail and Calendar, allowing designers to be organized across the entire business cycle. Houzz Pro has established itself as the go-to software for interior design firms for its intuitive, user-friendly interface and breadth of features at an affordable price. Designers can create mood boards and 3D visualizations and have access to an extensive library of products like Benjamin Moore paint colors. The key takeaway about Houzz Pro is that it's a one-stop shop—you'll never need to jump from one platform to another to conduct and scale your business.
2. DesignFiles 
While DesignFiles has been known to be user-friendly and saves time, it lacks key organizational elements such as project timelines and simultaneous time tracking. Users have been forced to find other solutions for logging expenses and directly accessing their emails and calendars. This need to switch back and forth between platforms takes up useful time and adds stress to what should be a clear, creative space for the designer. Communication errors within the platforms are common grievances amongst many users which can be a larger issue for client relations.
3. Studio Designer 
As one of the industry's original project management platforms, Studio Designer has a reputation for providing helpful tools for interior design firms, from accounting essentials to tracking projects. It's a complicated platform, however, and many have commented on how overwhelming it is to understand and navigate—especially bookkeeping. Way too much time gets spent plugging in heavy details when the designer should be deep in their vision for the actual projects. Plus, if you hire someone to do the bookkeeping for you, the expense of that is usually high due to the complex nature of the forms. A huge miss on this platform is the ability to show proposed mood boards or floor plans to your clients.
4. Design Manager
Another original platform is Design Manager, a software with similar offers to Studio Designer. It's sought after for its money-saving trait, but what's lacking in price is made up for elsewhere. Those who are trained to use this software charge above-average rates which is the opposite of what the user is looking for. There's no option to create within this platform, so a user is forced to pay for other platforms to create mood boards, 3D visualizations and floor plans. Additionally, if you're looking for training, the expense is pricey—$95/hour a session for a deep dive into the platform.
The industry is changing, especially with many of us working virtually. Today's project management tools should reflect that change, making it easier for designers to conduct their business, foster their creativity and feel good about the entire management process. Time and money are of the essence when choosing software that works for you. For a quick comparison, use the infographic to match what you're looking for to what each of our top four has to offer.
Join the conversation by commenting or asking a question below. The Houzz team reads every single comment, and we'll get back to you by email if you need us!
More From Houzz Pro Learn