As an interior designer, it's not easy to be the sole female on a job site, the only woman of color, or both. Here, three design entrepreneurs share how they navigate those challenges, push through doubt, and define success on their own terms. Sharing their insights are: TaVangelia Wren, founder and head designer for TV Interiors in Las Vegas; Asisat Edu owner of DIH Designs in Washington, D.C and Melissa Fields, founder of Shades of Gray Design Studio in San Antonio.
Here are five highlights of their conversation with Houzz Vice President of Industry Marketing Liza Hausman. View the full discussion below:
Own Your Power & Expertise
While relating their experiences working with contractors, the three business owners knowingly smiled over their shared challenges. Fields, who served in the Air Force for 20 years, summed it up this way: "I can still look cute and know what I am doing." 
Have the right systems and processes in place and demonstrating your knowledge lets contractors know that this is not your first rodeo, Fields says. "I think when you can show a male-dominated industry that you know what you're doing, you know what you're talking about, you understand the lingo, you understand the language, I think that that sets the precedent," she says. 
The contractor is a valuable team member, but "I'm running the project," she says. "This is how I run the design process to get my client what they want."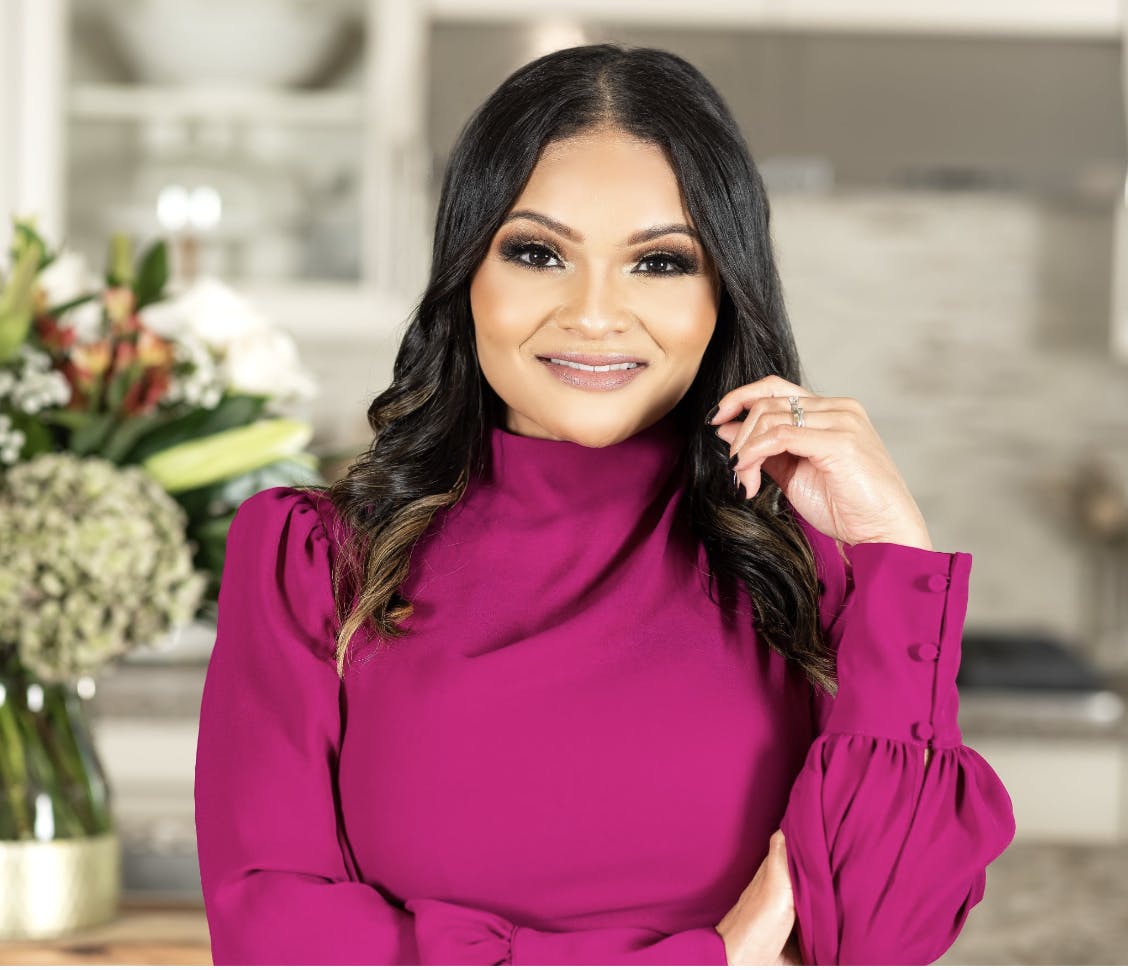 Melissa Fields: Owner and President Shades of Gray Design Studio
Wren, too, sets her stake in the project ecosystem right away. "They always look at me 'oh, there's a cute designer, she doesn't really know what she's doing.' But then I show up with my CD drawings and I lay out my blueprints," she says. "You definitely have to let the GCs know that you know what you are doing."
Sometimes you need to remind them that when a designer is involved, the contractor is there to execute the designer's vision and plan. "Once you let them know that I'm here on the behalf of the client, then sometimes it takes all of the drama or their ego, out of the way."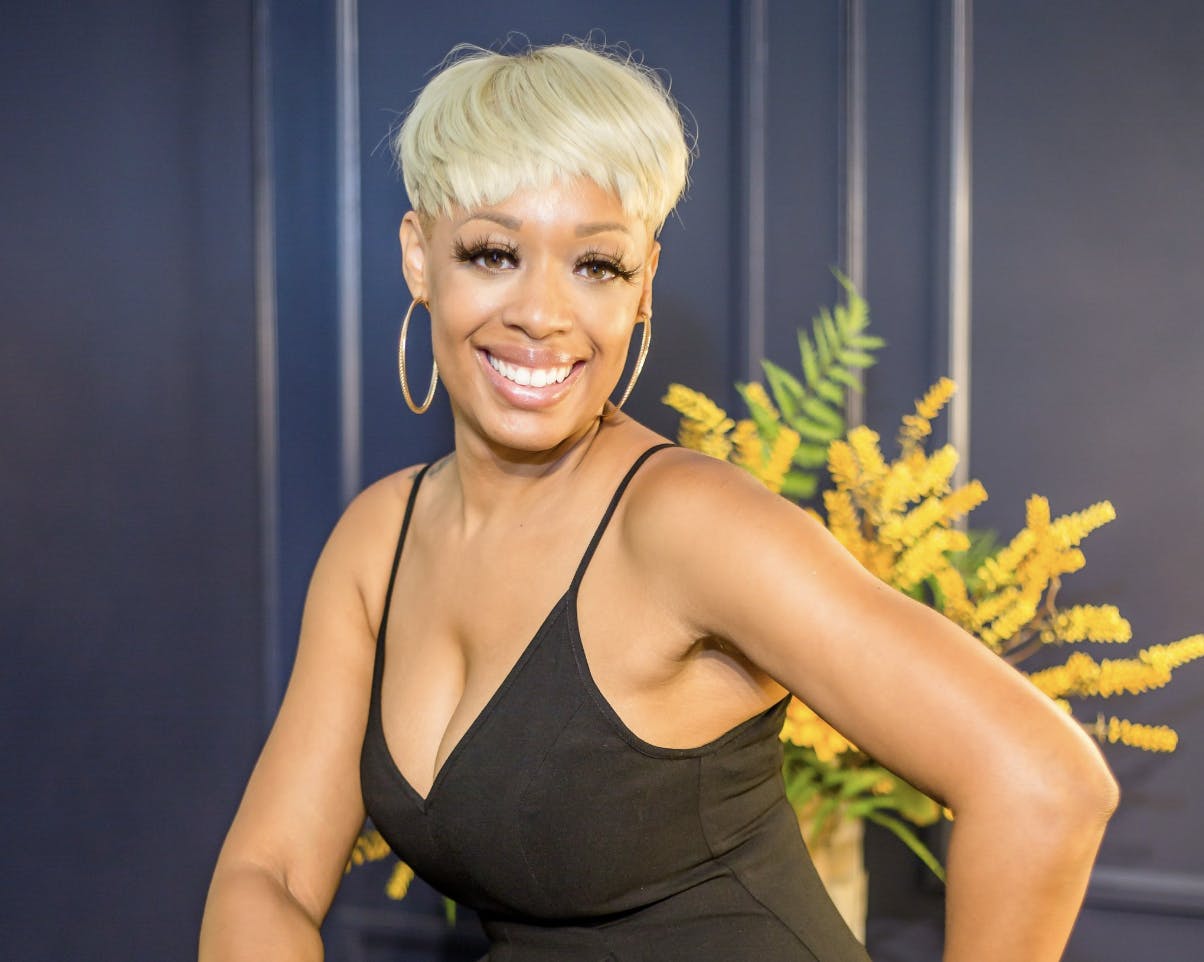 TaVangelia Wren: Owner and Principal Designer TV Interiors
The passage of time helps too as you build a five-star reputation, and develop a repertoire working with a repeat contractor. Communicate everything both verbally and in writing, Edu recommends. "I hate to use this term because it has such a negative connotation but command what you want."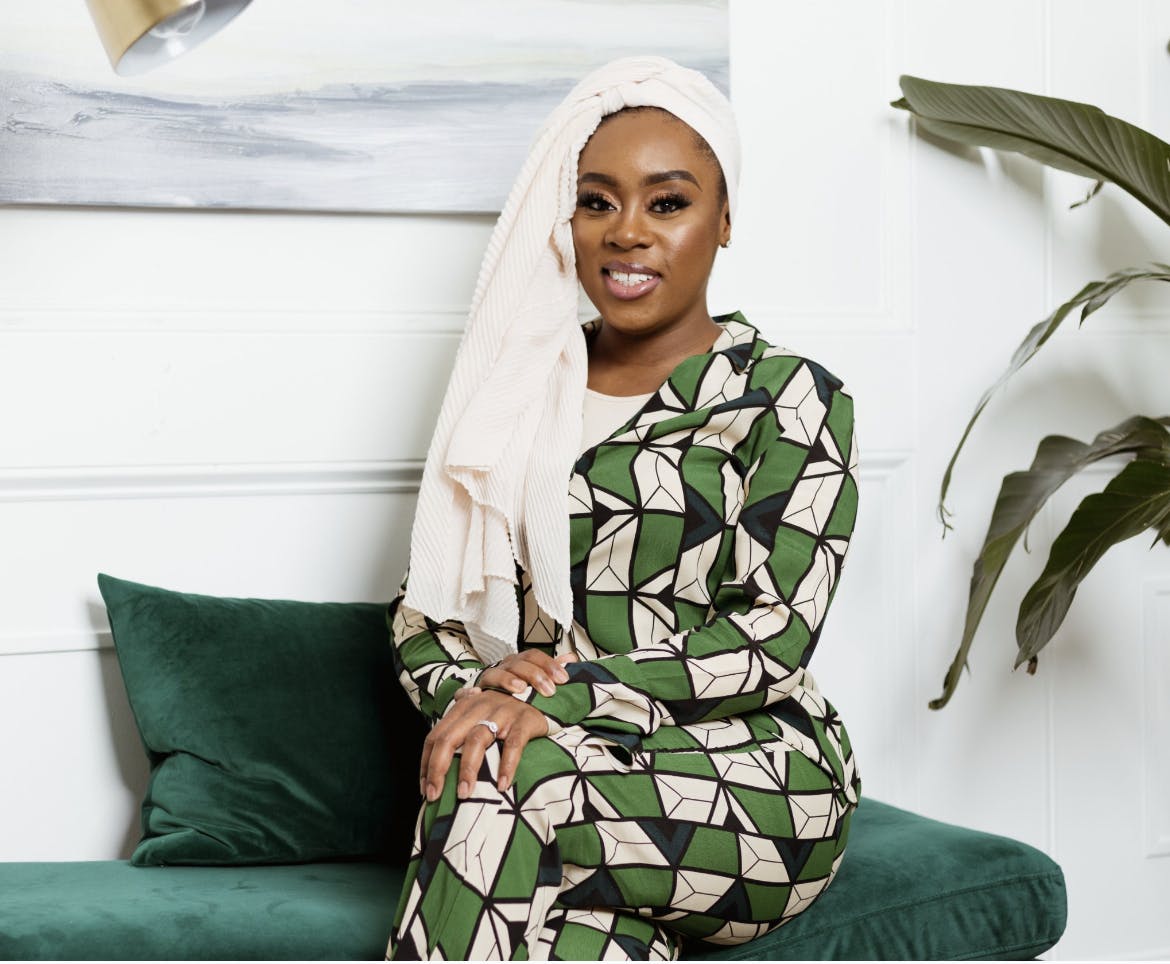 Asisat Edu: Principal Interior Designer DIH Designs
Avoid the Comparison Trap
Being successful does not mean you will not feel moments of self doubt whether scrolling social media, or feeling like an imposter in the face of more high-profile designers. "That comparison trap is real," Fields says. "I literally used to battle with discouragement so bad I would try to avoid Instagram." But 100,000 followers does not translate to 100,000 clients and you cannot know what struggles that person is facing outside of the pretty images they post, she says.  
"I don't know if it's because I'm getting older and I'm feeling more comfortable in my skin, but now I don't have time to compare myself to what other people are doing," she says. "I'm not in competition with another designer. I'm actually in competition with myself. How can I be better a year from now?"
Wren focuses on the unique person she is. "For me, as a designer, for me, as a person, I rarely care what people think period. I do what I want, I wear what I want, I design how I want," she says. "I cannot be replicated." Yes, being a famous TV designer would be great, Wren acknowledges, but that is not why she picked this career. "I design to give people peace and comfort, and so there's no comparison in that."
Find a mentor, advises Edu, a former middle school teacher, who learned the importance of mentorship when faced with the polar opposite. Early in her career, she had lunch with another interior designer who bluntly told her she should not call herself a designer because she is not one. "My heart dropped because of that one encounter."
Now, Edu has two mentors, one is a developer and the other builds office spaces in Nigeria. "I think the thing that resonates with me the most about mentorship is to seek those who fill you up."  
Diversity is Good for Business
While attending industry events, as a woman of color it is hard not to feel like a fish out of water because so few of the participants look like her, Wren says. The lack of diversity hurts the design field, she says. "I think it's a disservice to the clients who are looking for designers, and they can't find someone who is able to execute the type of design that they're looking for," Wren says. "I design very differently than my fellow white designers here in Las Vegas." She is less timid about using color in her design schemes, for example. "I will import color in everything that I possibly can," she says. 
Making the industry more inclusive starts at the top, Edu says.Yet she cautions against putting designers of color in a single aesthetic box. "There's a message that there is a single story when it comes to African American interior designers, that we only design a certain way because of our cultural background. Our approaches are totally different," she says.
It doesn't help when the industry's efforts to be more equal are sometimes tone deaf. She recalls one diversity forum sponsored by an industry leader that lost all credibility because most of the panelists were white. "I do think that we have to hold these corporations and companies accountable," she says.
Set Limits with Clients 
One of the trickiest frustrations interior designers face is a homeowner constantly second-guessing them. The ideal solution is to avoid problem clients from the start by adopting a strong screening process that weeds them out. 
But Wren admits to having made the mistake of ignoring those initial red flags. Plus, when just starting out, designers often think they need to accept every client. She suggests breaking out of that mindset quickly because the problems are not worth it. Today, she is upfront with clients about her work style. "I'm not the type of designer that can be micromanaged," she says. 
Sometimes, client concerns arise in the middle of a project even as they have liked everything that was done so far, Fields says. A client's lack of trust can be restored by asking questions and gently reminding them why you were hired in the first place. "You don't want to say it where you're condescending or you make them feel bad," she says. Instead, bring up the pain points they needed to solve when they first decided to hire a designer: "This was not their wheelhouse, but it is my wheelhouse. This is what I do everyday," she says. 
Also, try to learn what is behind their concerns. "I always try to figure out what the root cause is because maybe they're indecisive or something is out of their comfort zone," she says.
Build a Toolbox for Success
All three founders have learned that it is easier to navigate today's challenges, and save time and money when they employ the most up to date tools to help them run their businesses more efficiently. To convey her vision and design plan to clients and contractors so there are no misunderstandings, Fields uses the 3D Floor Plan and Mood Boards in Houzz Pro, a design business software that is tailor made for interior designers. "It gives them a good visual so they can get a feel for, and see the concept," she says. 
When she started, Edu used to tediously take screenshots of photos to capture products to show to clients. It was one of the many tasks that were detracting from the time she spent working with clients. She has since cut her design and management in half by using Houzz Pro, including the product Clipper Tool. "We've been able to dedicate that extra time to talking to our clients and being able to just put more time into creating a space that really reflects what our clients want," she says.
Wren loves the Clipper Tool too because it allows her to customize proposals with ease. "It's very useful, because there are vendors I use often," Wren says. "So I'm able to clip things I know I'll use down the line. The pricing and notes are all right there."
Learn more about how Houzz Pro helps interior designers every step of their business growth with a free 30-day trial.  
To find out more about the three business owners, check out their success stories: 
Also, read how other female designers thrive in the industry: Fantastic Advice for Women in Design and Construction and Set Boundaries with Clients Early.
Join the conversation by commenting or asking a question below. The Houzz team reads every single comment, and we'll get back to you by email if you need us!

Want advice delivered to your inbox?
Unlock industry insights and updates for contractors and design pros
By signing up, I agree to the Houzz Terms of Use and Privacy Policy and that Houzz may use my information to contact me about relevant content, products, and services.