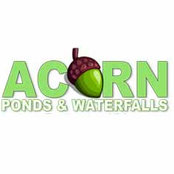 | | |
| --- | --- |
| | Acorn Ponds & Waterfalls |
Commented: pond design
Check this link for more details of the design & construction that went into this extreme pond build: https://www.facebook.com/notes/acorn-landscaping-landscape-designlightingbackyard-water-garden...
Commented: Water feature question
Thanks for the comment dddianmd, if you would like to keep the string algae in your water feature, pondless waterfalls or koi pond under control, I recommend the use of these two products. We have had...
Commented: water level in pond
To find apond leak here in Rochester NY, we have the homeowner do a series of tests to narrow it down. First, top off your pond and turn off your pump for 24 hours. If the water level in your pond doe...
Commented: Rebuild this pond, or replace with?
If you don't mind not having fish, this looks like the perfect location for a garden fountain, bubbling urn or rock fountain! With these types of water features you will be able to add a little height...