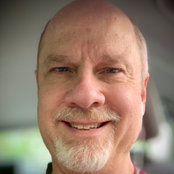 | | |
| --- | --- |
| | Distinctive Architecture |
Commented: What color are the shakes?
Nichiha brand "NichiFrontier" cement-fiber shingles, prefinished in "Shadow" http://www.nichiha.com/products/detail/nichifrontier The siding in the upper level band is Nichiha brand "Vintage Wood" cem...
Commented: Exhaust hood and receptacles.
The overall length of the kitchen is 28 feet. The end of the counter on the right that disappears out of the photo toward you is used as an eating space, open underneath so 4 tall chairs/short stools ...
Commented: Floors?
The dark brown paint/stain on the post and beam system, the deep, rich tones of the mahogany windows and the cedar ceilings all soak up light and tend to give deck houses a somber, muted interior char...
Commented: Can you tell me where that hangong fixture is from?
The pendant was purchased after the completion of the house, so I am not certain. However, LZF, a European company (http://www.lzf-lamps.com/beta/products/) may be the right source, though they don't ...
Barry Nakell
reviewed
Distinctive Architecture
April 11, 2019
Les Harmon
reviewed
Distinctive Architecture
April 4, 2019