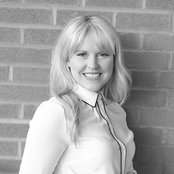 | | |
| --- | --- |
| | Camden Lane Interiors |
Commented: Entry way opinions
We would try one lamp, one bigger plant, and the piece of art on the table. Everything else we would take away. For underneath perhaps, try two baskets, and get rid of the other thing.
Commented: Round 2 Bedroom decorating
We suggest taking the letters down over the headboard, trying artwork over the console table, getting lighter curtains (perhaps white), then try getting a white chair for one corner, and new white bed...
Commented: help with layout
We think another green chair on the other side of the sofa, angled in would work. We think the lamp works, but perhaps change the lamps shade color. As for a bookshelf, we are unsure one would look go...
Commented: Decor above table
We've included a few ideas on what you could possible do with your table:
Commented: Make this the best tv room it can be
Why not try a longer, smaller TV console. Then also trade out some of the mirrors for some art? Here are a few of our designs to help you get started:
Commented: What should I do with this living room?
We would also consider not doing the stone wall around the TV area. However it looks like you need some pops of color. Here are a few of our designs that might help.