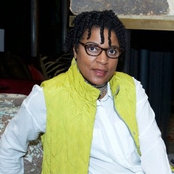 Cheryl Umbles Interior Design
| | |
| --- | --- |
| | Cheryl Umbles Interior Design |
Commented: Need Feedback on Painted Furniture
Uniquely created pieces that add a pop of color are always an unexpected conversation piece in the right space; I could easily see these pieces in an informal kitchen, sunroom or eclectic guest bedroo...
Commented: Help! Need selling advice.
Tina, a lot of good advice here on a really great space you have created, and I may have overlooked earlier input, but your impact wall in this space is the fireplace, and the current placement of the...
Commented: Dining Room Drama
Think about consistency with the rest of your home.....does it say chic metropolitan or do you have a touch of dramatic glamour in each space...think theme throughout and make sure the theme says you!
Commented: Help! basement/media room furniture layout
The space is quite large and you have competing focal points with the screen and the fireplace off to the side. For starters, consider some great upholstered swivel chairs in a conversation arrangemen...
Commented: combination
Rasheed, If you are inquiring about what appears to be a warm white of the wainscoting and trim color throughout the space, I would agree with Betsy, the room is quite elegant and inviting as is. I...
Commented: Need help with my bedroom
Meg, depending on the actual square footage, consider dual purposing your bedroom by adding a seating area with a small sofa or chaise, accent table and lighting that provides with a cozy reading or r...