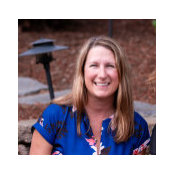 | | |
| --- | --- |
| | CK Hoffman Design |
Commented: What color sofa?
Always go with a neutral - Grey, White, Beige, Black, Brow Leather (distressed is nice) - or - Navy is the "most" color you should consider. Then you can "dress" it up with pillo...
Commented: Pantry Doors Question
Hi - thanks for asking! These doors are about 19" wide. I would say somewhere between 18" - 20" - much bigger are unwieldy and can also warp. Ck with your cabinet company who can giv...
Commented: Living Room Hutch/Sideboard?
Hi there, side board with picture above might give you a "cleaner" look and may make the space more accessible if you need to use it as a buffet. A new hutch would most likely give you more...
December 27, 2018

in Polls
Commented: Granite Not Straight
Hi there, sorry "no" this was not done correctly. Hopefully you are working with a reputable company, they should fix this and even remake the product if necessary. Mistakes DO happen, how...
CK Hoffman Design
updated their profile
April 5, 2019