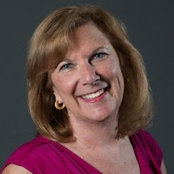 | | |
| --- | --- |
| | Lakeside Interiors |
Commented: Open to suggestions!
Add colorful, patterend cushions on the chairs and bench. Add a runner on the table with some great accessories like salt and pepper dispensers, fruit bowl and flowers. Add a color to the walls, right...
Commented: Chair dilemma
I would consider some all metal chairs or faux leather and metal. Because Ghost chairs are acrylic they can scratch.
Commented: Fun hood! What is it?
Sorry for the delay in getting back to you. I just saw your question. The hood is by Zephyr. They have several unique contemporary designs. I believe this one was the "Plane" Wall Range Hood...
Commented: Refresh or start over my dining room?
I don't think it will be too much upholstered furniture if you use the right furniture. I'm not talking about overstuffed pieces. I can help you with the sideboard if you have a style in mind. There a...
Commented: How to hang artwork???
I would definitely hang them like picture 2. Vertically the pictures look small and the wall and table look smaller than they really are. The pictures vertically are out of proportion to everything el...