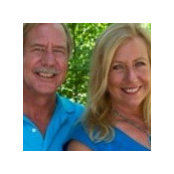 Home & Garden Design, Atlanta - Danna Cain, ASLA
| | |
| --- | --- |
| | Home & Garden Design, Atlanta - Danna Cain, ASLA |
Commented: Run off issues?
The trench between bed and lawn was intentional so that runoff would not wash away good garden soil in the planting bed. There's actually large gravel in that trench that you can't see. The mulch is a...
Commented: Water Iris Seed Pods
The seed pods will mature in Fall and will actually open up (burst open) as they do. If left alone, they will just cast the seeds on the ground below the plant - if there is any earth below. They will...
Commented: Scared little rodent in my basement
wild bunnies don't have the same big ears as "pet" rabbit breeds . Also your critters posture looks just like a baby wild bunny
Commented: What materials are the paths made from?
The paths behind are of "Mountain Pebbles". They are similar to pea gravel but not so round. Because they are more angular, they mesh together better making them a more stable walking surfac...
Commented: Hinioki Cypress
There are SO many hinoiki cypresses! This specific one is Chamaecyparis obtusa 'Gracilis' (not gracilis nana). It's often called "Slender Hinoiki False Cypress". It is extremely slow growing...
Stan Fitts
reviewed
Home & Garden Design, Atlanta - Danna Cain, ASLA
February 4, 2019