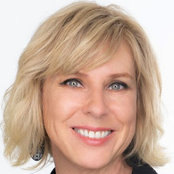 1st Impressions Design, LLC
| | |
| --- | --- |
| | 1st Impressions Design, LLC |
Commented: Bathroom remodel and addition questions
While it may seem desirable to put in something smaller, form should follow function, so ask yourself some important questions: Who will be using the space and what are their needs? (space to set dow...
Commented: how would you arrange this room?
This challenge is not uncommon. Could you replace the sofa with a love seat, so you can center it on the FP, but it will no longer encroach on the doorway? Then add a swivel-based chair on the left si...
Commented: any ideas to brighten up the front of the house?
For a cost-effective solution, I like the idea of beefing up the columns, removing the shutters, and painting the door a lighter shade. For the door, find some paint colors that complement your brick....
Commented: Best way to hang sheers
I like the Roman shade idea as well, but agree with the previous comments that the fabric of the sheers will be too flimsy to use for that purpose. If you go that route, You'll need to look for a fabr...
Commented: interior paint color for brand new house
I agree that you should check your paint swatches against your new flooring choice (hopefully you have a sample) and your other permanent finishes, in addition to your furniture and wall art. It's am...
February 12, 2018

in Paint