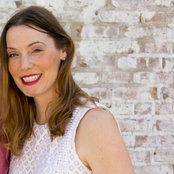 | | |
| --- | --- |
| | Design Inside - Chicago |
Commented: CALLING ALL HONEST, TALENTED HOUZZERS!
I agree with The Cook's Kitchen. When removing tile your surrounding base trim (at least the quarter round shoe), toilet and tub, etc. are at a small risk since you have to hammer and scrape to get t...
Commented: Ensuite Layout Options -- Which would you prefer?
I think option #1 with a slightly larger bathroom, a frameless glass shower door with a small curb would be the ideal solution. Showers that are curbless or don't have a door "look" amazin...
September 19, 2017

in Polls
Commented: Anyone have subway tile in their shower?
We have done subway tile on our own bathroom and many bathrooms for our design customers. My recommendation is to keep the grout lines as tiny as possible. I prefer to butt the tiles up to each othe...
Commented: floor plans opinion / help
I'm partial to Plan B. However, I suggest moving the closet door in the East (top) bedroom, to the other end. This way The headboard can be on the back (East) wall and you'll still have plenty of room...
Design Inside - Chicago
is following
Robin Bruce
April 8, 2019