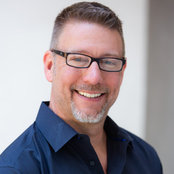 | | |
| --- | --- |
| | Stratton Design Group |
Commented: what line is the textured wall from?
Dearest Fancy, thank you for your comment and question. The textural stone is from a company called Realstone Systems - http://www.realstonesystems.com/ They have an amazing line that has some serious...
Commented: Love the kitchen
Hello Homenut, thank you for your question. These chandeliers are truly stunning yet have a dirty little secret - they take a enormous amount of power and need to be run separately each to their own s...
Commented: Sconces
Hi Hannah, these were an amazing deal at $49 each, but I don't see the site is up any longer. It was www.buylight.net.
Commented: countertops- thickness?
HI Veronique, this is a Formica countertop or could be any plastic laminate material. There are many manufacturers - Formica brand is just one of many. In this case we had Lowes make it for us. It is ...
Commented: Home design
Hello, thank you for your question. This home is was designed by Doug Stratton of Stratton Design Group.