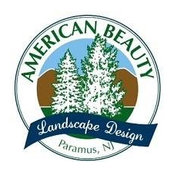 American Beauty Landscape Design
| | |
| --- | --- |
| | American Beauty Landscape Design |
Commented: Curbside Appeal Help Needed - Tricky Situation
Hi Tiffany, Depending on your budget allot can be done ti improve your curbside appeal. First fresh paint will go along way. Next trim around garage door and entrance door- Check out "Fypon Produ...
Commented: ID these two plants
You can divide the sedum, just carefully lift out the plant with as much root area as possible then cut the root mass in half then replant. For the quince you can simply bend a few branch,s down to th...
Commented: 9a front yard landscaping advice
I just saw your post and thought Id give you a different idea. I would remove the everything from the front yard, tree, shrubs , boarder stones and the concrete path leading to the door. I would insta...
Commented: Pool landscaping ideas in Maryland
Gm Susan, I see your dilemma we face the same issues here with impervious surface issues regarding lot sizes. From what i could see you really don't have any usable patio space and you need privacy. Y...
Commented: easy one for anyone but me
There are several varieties commonly available, Flower color should lead you to which one you have, Plant care for all types will be the same, This spring look for a better quality mulch like a shred...