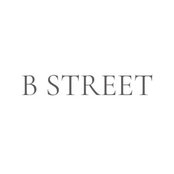 | | |
| --- | --- |
| | B St. Design |
Commented: Mosaic behind grill
The tile is by KJ Patterson. I choose them because they are all custom order- with a ton of color glaze options, as well as patterns to choose from.
Commented: What is the floor Material? beautiful
The hardscape is is a French Limestone Blend. Size- 16" x varied widths. What you can't see in the picture is the beautiful mixture of finish textures.
Commented: Handrail question
I do not recall what the handrail is made of. It is most likely either metal or wood. A custom iron shop/ or someplace that specializes in metal gates could make something similar. Or if out of wood, ...
Commented: What is the size of the shelf behind the stove?
Hi Virginia, The shelf is actually a decorative handmade tile liner. It protrudes about 1.5"-2", so it's not really a functional shelf. I don't often do shelves that close to the cooking sou...
Commented: what is the flooring?
The flooring is 12x24 Carrara Marble with a beveled edge. The slab in the this bathroom is Calacatta Marble.