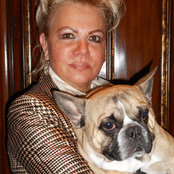 | | |
| --- | --- |
| | EL INTERIOR DESIGN |
Commented: What are building materials?
You need to develop the plan with your architects, interior designer. Moreover, you must have a diligent research with many vendors about the materials. All must be supported by MANY reviews about ne...
Commented: Makeover ideas, no wall change
Do you have needed budget? Please, advice what do you want to keep? All depend on the budget and very detailed description what do you want to keep or remove to see big difference or some difference.
Commented: What can I ADD to this room?
First, and most important this room needs an illusion, that it is much bigger!!!! So, the window treatment installations must be, as high as it is-possible. Next, the panels should go 15" inches ...
Commented: what to add or subtract from my console?
IT LOOKS IT IS TO BUSY. So, the left side of upper shelf is okay but on the right side you must put something taller like the aqua plate, than put only a candle by itself in the center. Undoubtedly, t...
Commented: Great room
This room is to dark!!!! First, the wood blinds must go, then the floor should have a hardwood-floor with nice area rug. Clearly, TV should be on an opposite site of the room between two windows, wh...
Commented: Open Loft dilemma and advice please!
you need strong focus- point. It should directed on your window with a nice faux finish and simple window treatment.In addition, it looks you do not have good lighting source to make this space invit...