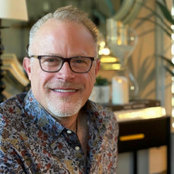 Jeff Rice, Decor Designs, Inc.
| | |
| --- | --- |
| | Jeff Rice, Decor Designs, Inc. |
Commented: Living room layout/furniture help please.
With two chairs flanking the fireplace, it'd be better if they were the same chair since it creates a more formal, symmetrical look. Using the chairs in the photo (or any mismatched chairs), I'd mov...
Commented: Stairwell update..Natural oak just too dated now!
White railing, risers etc... will tie in with the existing baseboards and door trim and give you more flexibility with the upstairs hardwood. Given that the terra cotta tile is staying, it would pro...
Commented: What color of hardwood or tile in kitchen?
The combination you have in the first photo is the better of the two. I agree with jhmarie that you will likely be happier with a mid tone wood floor since they are much more forgiving for dust/dirt ...
Commented: Empty space near fireplace
Finishing the niche space with built-in shelving will give you a great secondary focal point and also help hide the cable box and power cords. The tv could stay where it is leaving the built-ins for ...
Commented: Keep or return table!???
Of the options photographed, the console table looks best between the door and hallway. Hope you can make it work!
Karen Rogers
reviewed
Jeff Rice, Decor Designs, Inc.
January 14, 2019