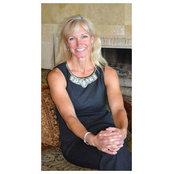 GEM Interior Design, Inc.
| | |
| --- | --- |
| | GEM Interior Design, Inc. |
Commented: Bronze
Yes it is and it came from the homeowners private collection. I believe it was one of a kind but am happy to do some research if you are looking to purchase art similar to it.
Commented: love sectional where from
We loved it too! This couch is no longer available but you can find couches like this at http://www.dwr.com/living-sofa-and-sleepers?lang=en_US. Please let us know if you would like to work with you o...
Commented: i want bronze twig handles
Hi Mary! Thanks for you inquiry. Tiffany from GEM will be contacting you directly about your hardware question and needs. We look forward to assisting you! Gail GEM Interior Design 720.219.3631
Commented: Closet light
Hi Iscm...thanks for your question! This light was part of an investment property (fix & flip). We checked with our lighting vendor and it's no longer available. Please email us if you're inter...
Commented: What a gorgeous counter and sink
I'm glad you like it! Emperador Dark marble and Troy travertine (lighter colored stone). Good luck with your project and please let us know if we can be of further assistance! GEM Interior Desi...