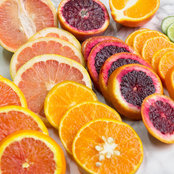 | | |
| --- | --- |
| | Greenscape Gardens |
Commented: Is reptibark toxic?
gardengal - You say you don't want a debate but respond with unsubstantiated statements yourself. Congratulations, your argument is moot by way of your own argument. lol What a joke. Why would the fru...
Commented: Lemon plant woes
We definitely need more information to help you, but we would be glad to do so :) A couple of pictures that aren't from a birds eye view might help as well.
Commented: Branch dieback on my other kumquat!
Hi Laura :) I've only seen this type of damage when there is a radical change in temperature (from cool to hot in my experience). It can also be compounded by a radical change in humidity (in my exper...
Commented: Kumquat disease ? Nutrient deficiency ?
I wouldn't worry about the tent for your trees (they are going to grow; just cover a whole room or closet in Mylar ;) ). Just remember to do a little preventative spraying in the fall when you bring t...