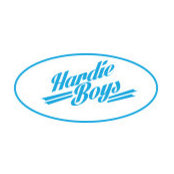 | | |
| --- | --- |
| | Hardie Boys, Inc. |
Commented: How can we fix the exterior of our home?
You can improve your landscaping without completely losing the foliage/ plant-life around your home. With pergolas and trellises, you can style your home with plants and increase curb appeal.
Commented: Ideas to update the exterior?
Congrats on your new home. You have lots of potential here. Have you ever considered adding some dimension to your home with pergolas or brackets around the windows?
Commented: Louvered arches
The louvered arches are made of cellular PVC. All of our products are made from PVC because it's a lightweight, easy-to-install, low maintenance, long-lasting AND weather-proof.
Commented: 60's brick ranch needs some curb appeal
If you want to redo your landscaping, but still love the look of plants and foliage around your home, you should consider adding a supported pergola/trellis around your windows. hardieboysinc.com has ...
Commented: Curb appeal suggestions
If you want to being more attention to your entrance and windows, pergolas are a beautiful touch that can provide shade as well as support for any plants you may want to dress your home. Check out mor...
Commented: Front Porch Makeover
Your porch is a great size for lounging and enjoying the view. You could upgrade your style by adding some new rafter tails/ soffits and wrapping your support columns. Here's some examples of Hardie B...