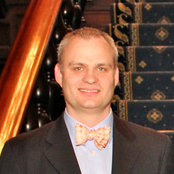 | | |
| --- | --- |
| | Harmoni Designs, LLC |
Commented: Countertop and backsplash
Thank you for questions. Unfortunately, we don't have the information on the selections on file anymore. The countertops are granite of two different styles. The island granite is different from co...
Commented: island dimensions
The island is 11 feet long and 4 feet wide. The distance between the island and other cabinetry is 5 feet. We don't have a record of where the sink is from. Thank you for asking and have fun with you...
Commented: Backsplash
It's a beige subway tile with white grout color. We don't have the name of the manufacturer on file unfortunately. Thank you for asking!
Commented: Bathroom Lighting Dilemma
That really depends on materials, etc. Do you have a picture? It's likely easier to move the light and electrical than plumbing, but it depends on length of wires etc. inside wall.
Commented: Large bathroom with two entries.
There is at least one other very long conversation string here on Houzz about the need for a tub in the master bathroom, so you might want to search for that. We typically recommend that clients have...
Commented: Flooring Dilemma
Since it's on a slab, you might want to have your flooring contractor check the moisture level first if you consider hardwood flooring.