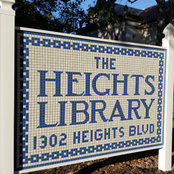 | | |
| --- | --- |
| | Cabot & Rowe |
Commented: Waterproofing for shower/tub combo
If the video is how he plans to install the shower, it is an excellent method. The only gripe I have is the use of chicken wire on the walls which is not to TCNA standards. Otherwise, the waterproofin...
Commented: GC First, Then Engineer
Sadly we see this all the time, which allows me to make a very nice living fixing such idiotic mistakes. Hacked joist sagging every time they used the tub. Gee, I wonder why ?
Commented: Blotchy grout
And the grout is a bit too low anyway. Shouldn't see the edges of the tile quite that much. If this were my job, I'd spend the PITA time taking out the old grout, (solves the grout, sealing, and thins...