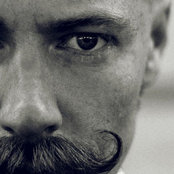 | | |
| --- | --- |
| | Hylton Butterfield |
Commented: Do you have any more of these for sale?
Hi, Karla! I now have another antique sewing machine pulley wheel for your consideration: http://www.ironanarchy.com/product/ornate-antique-sewing-machine-wheel-sculpture Thanks for your intere...
Commented: Price on gears on stand
Hi, Diane! Thanks for your interest in my sculpture. Please see my website for these and my other similar gear sculpture offerings. http://www.ironanarchy.com/category/industrial-gear-sculpture ...
Commented: I love the oversized wheels(?)/gears(?)
The large wheels are wooden models used in the mold-making process for iron machinery wheels. Fairly rare. For similar models and authentic antique iron wheels and gears, please see my listings here o...
Hylton Butterfield
reviewed
Home & Decor Hub
December 24, 2018