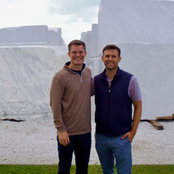 | | |
| --- | --- |
| | Imagine Surfaces |
Commented: New Alabama White Marble Countertops look horrible!
Believe it or not, the slabs didn't change when they were being driven in the rain. If you look at the photo you have from the supplier with the white cabinet held up to it, you can tell that the upp...
Commented: substitute for calcatta gold countertops?
It really depends on what "your pocketbook" is. You could look for a similar marble such as the Valley Gold Vein in this photo, which is about half the cost. However, it is still expensive when compar...
Commented: Alberene soapstone.....
Hi there! I LOVE Alberene Soapstone, but it definitely isn't for everybody. The biggest thing is to understand that it WILL scratch. No matter what it will scratch and show wear and tear over time. ...
Commented: Eco recycled countertops.
Hi Marilyn, I sell a lot of recycled countertops. The main product we sell is Vetrazzo Recycled Glass. It is a great kitchen countertop, but there are definitely some things to be aware of. It is 83...
Commented: Kitchen Counter -- Quartzite v. Soft Quartzite
For the Matarazzo Quartzite, we haven't stocked it, but I know a couple of customers that have. They have said that it isn't a true quartzite, but rather more in the hard marble/dolomite family. I w...