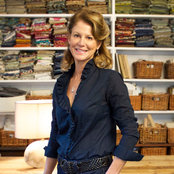 Juli Baier Interior Design
| | |
| --- | --- |
| | Juli Baier Interior Design |
Commented: LOve the bedspread
That is custom bedding that we designed and had fabricated. The primary fabric is a Romo fabric available through the trade - I don't recall the name off the top of my head but if you would like more ...
Commented: can you tell me where you purchased this bedframe?
Hi Pam, Thank you for your inquiry! This is the Ironies Waterbed, available through the trade. Let us know if there is anything we can do to assist you further. http://www.ironies.com/waterbed.html
Commented: Pendant lights
Thank you! They are a custom collaboration we did with Fuse Lighting. Here is a link to their website http://fuselighting.com Let us know is we can help further.
Commented: Rug
Hi and thanks for your inquiry. We found this "Hair-on-Hide/Small Squares" rug at HD Buttercup.
Commented: size of vanity counter material and price
The vanity was custom designed for the space and locally fabricated by the incredibly talented Don Whitaker of the Golden Hammer in Pacific Grove and and painted by Coulter Fine Finishes. The custom ...