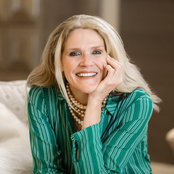 Dream Homes Inc./Daydream Incorporated
| | |
| --- | --- |
| | Dream Homes Inc./Daydream Incorporated |
Commented: Stove Backsplash
Hello! It was a custom blend by a company called Trillium. They created the horizontal and vertical halves for us to complete the sides of that accent as well. Great company, small batch production. ...
Commented: I hate blue
How about Benjamin Moore Montgomery White (which is really more of a pale yellow) painted over the siding, and since you said "fun" might I suggest a deep red or green front door? (i.e. BM ...
Commented: Furniture placement desperation
How about the Chifirobe opposite the door coming in, facing the door. You say it's 19" deep so should fit on that short wall next to the closet. The bed centered on the wall that backs to the sta...
Commented: Kitchen design help!
As a long time kitchen designer, I have these three thoughts: 1. The pantry is enormous! Make sure they either roll out or pull out, or access and organizing will become problematic over time. 2. Why ...
Commented: Off centered kitchen island ?
If the island is spaced identically on either side (i.e. same distance between the island and sink as between the island and fridge, it will appear pretty centered. That would make the range/hood/back...