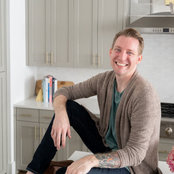 | | |
| --- | --- |
| | Kevin Twitty Interiors |
Commented: what should i put behind my bedroom wall
The Darcy Wallpaper, White and Gray wallpaper is the way to go with the style & shape of your furniture, as well as, the other patterns going on in the room. It'll also be a nice light and bright ...
February 12, 2018

in Polls
Commented: Using corkwood in kitchen
In my experience, cork wood tends to be a very specific look that leans towards the busier side. Be aware of the other materials around it you are using. Have you considered an updated tile or even...
February 3, 2018

in Paint
Commented: Cushions
Tami, Unfortunately, once the sun had faded fabrics, there is nothing you can really do. Most outdoor fabrics are sunbrella fabrics and while they are weather and fade resistant the sun is always stro...
Commented: tiles for kitchen backsplash
If you are worried about it being too blue, I think it's time to hire a local interior designer to come out for a few hours in order to give you professional advise in person with your materials and l...
Commented: White Kitchen Advice Please
I would for sure update the vent hood like so: I would also look into lighter stone material and see if your cabinets could handle it. If not, maybe a wood counter top could be really fun. A must is ...
Kevin Twitty Interiors
added a photo to Ideabook:
Dream Home
February 13, 2019
Kevin Twitty Interiors
is following
Amy Troute Inspired Interior Design
February 5, 2019
Kevin Twitty Interiors
updated their profile
February 5, 2019