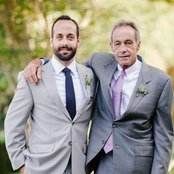 Les Arbres Tree Service & Fine Gardening
| | |
| --- | --- |
| | Les Arbres Tree Service & Fine Gardening |
Commented: Bradford Pear Pruning
Well that is a false attempt of pollarding...luckily that kind of work is on a Bradford Pear, they grow like weeds and are extremely brittle. Hopefully those get removed and a better plant (aesthetica...
November 22, 2016

in Trees
Commented: Flowering Tree Suggestion
Have you considered a Stewartia? Beautiful trees, branches grow on 45 degree angles and have beautiful flowers in late spring/early summer. Also, an attractive future all year is the bark.
November 21, 2016

in Trees
Commented: New Boxwood Pruning
I agree with the light pruning, it is very important to let the boxwoods establish. When you do get to pruning avoid using shears of any kind, the best pruning is with handsnips. It takes more time bu...
Commented: Pruning Fruit Trees
Take at our apple orchard pruning, if it's up your ally we are happy to give advice and tips!
Commented: Pruning hornbeams
It is important when pruning to maintain a 'cant'. Simply put, you want the top to be pruned slightly inward (not apparent to the eye) so that light can penetrate the trees from top to bottom and also...
Les Arbres Tree Service & Fine Gardening
is following
LTW Design
January 28, 2019
Les Arbres Tree Service & Fine Gardening
added a photo to Ideabook:
Design
January 24, 2019
Les Arbres Tree Service & Fine Gardening
is following
Tree Care Industry Association
January 22, 2019
Les Arbres Tree Service & Fine Gardening
updated their profile
January 18, 2019