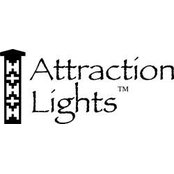 | | |
| --- | --- |
| | Attraction Lights |
Commented: how much does this lighting cost?
The light fixtures are listed for sale on Houzz. The lights in the photo are the swirls 4x4x17" and the swirls 4x4x25." Lyle
Commented: Price
The Swirls 4x4x37" Bollards pictured are available thru Houzz Marketplace, and thru Attraction Lights. Not sure what the Houzz policy is on exports and will check.
Commented: Is this suitable for a salt water environment?
Contact with salt water will reduce the life of the fixture. We have a lifetime fixture guarantee, but it is not valid near salt water. The steel is 1/8 inch thick on the 4x4 light body, high grade ...
Commented: install requirement?
Brad, Typical installation is on a 8 inch concrete pier for the light pictured. We supply the hardware and template. See the AttractionLights.com website About page for details on Concrete Piers.