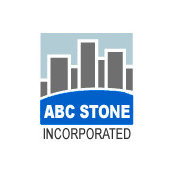 | | |
| --- | --- |
| | ABC Stone Inc. |
Commented: Granite seam discolored after reinstallation
Unlike on a black granite, it can be significantly improved by just well polishing and using a product like "Pectro Tenax", that hides granite micro-fissures. It would be much cheaper than r...
Commented: Shower marble issue
The grout was just applied and still wet and looks darker, as you know it will need up to 24 hours to dry and cure. As I remember it was antique white or similar color. This project was included the g...
January 14, 2015

in Other
Commented: Polishing Caesarstone Counters?
Basic Fabrication Guidelines: The following guidelines should be followed to ensure a high quality product: Do not change the original surface finish of the slabs by re-polishing, honing, sealing, or ...
Commented: HELP!!! My sink is falling down off the granite
Definitely it's due to improper installation. From the bottom side there should be drilled holes or cut grooves into stone, then screws glued with epoxy, and sink installed on a brackets. Sinks ...