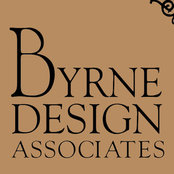 Byrne Design Associates, Inc.
| | |
| --- | --- |
| | Byrne Design Associates, Inc. |
Commented: Gambrel roof on cinder block foundation?
In general, it looks like adding a Gambrel roof should not be an issue, however, cinder blocks are suspect if they have any signs of breaking down. I would agree tihe the previous pro who suggested g...
Commented: Front porch help
Rather then painting the railing I would eliminate it. With on railing you will have a much nicer view for the yard from both the porch and from inside the house. The style of the railing does not a...
Commented: What do you do with walls too high
I worked on a space like this last year, and what we did for the client was to add a molding slightly higher then the second floor level, we then paneled the walls with raised paneling below the rail,...
Commented: Decluttering
I would agree with nothing on top of the cabinets. You might want to consider having a matching crown molding added to the top edge of the cabinets, it will give you a much more finished look to the ...
Commented: What color front door
The red front door is common with this color combination if you want to play it down you might want to consider painting it the same color as the accent you introduced with the shutters (match the shu...