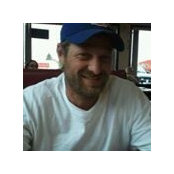 Glithero custom carpentry and renovations
| | |
| --- | --- |
| | Glithero custom carpentry and renovations |
Commented: Tall ceiling - Lighting ideas
I think pendant lighting would be a great way to go and possibly a bevelled glass globe to refract the light, instead of a wood wall how about wood accent beams on four foot centres from the peak to t...
Commented: Same old ? Ranges All GAs.
Is there going to be any difference if you bought the cheaper range and the warranty expires before anything goes wrong as too the more expensive range in the same situation! I have never had a proble...
Commented: Ceiling Fans - do or don't? Yes or No?
I have found the ceiling fan to be a large dust collector! Often without proper mounting, they develop a shake after running for long periods of time. Styles are hard to fit into some spaces, although...
Commented: Kitchen makeover
The tan door has my vote as well ! Are these the only options, or what you would like to have have for a finish? I only ask due to the fact that a tiled back splash and wall paint can also be used to ...