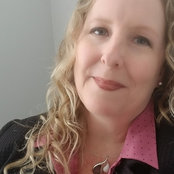 Closet Factory - Michelle Langley
| | |
| --- | --- |
| | Closet Factory - Michelle Langley |
Commented: Love this closet. It maximizes a small space!
The closet was 17 feet long x 6 feet wide. The hanging sections on the left side were 12" deep. On the right side the shelves were 14" deep and the drawer sections were 16" deep. The bu...
Commented: Hidden jewelry box
Some were puurchased and some were custom made. These are basically tray inserts just installed vertically. If you google jewelry tray/case inserts you will find a few different vendors.
Commented: Above the laundry basket
I believe my client used this area like a linen closet for extra towel / sheet storage.