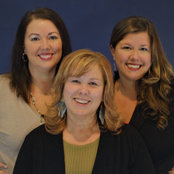 | | |
| --- | --- |
| | Midwest Remodeling |
Commented: Repetitive
Sorry, I don't have any control over that. We have not posted a ton of living room designs for our company, so maybe that is why?
Commented: Help remodeling bathroom
I would keep the window. Tile the entire back wall behind the tub and the shower all the way around that window to the ceiling. Extend the shower all the way to the bathtub and put a stationary glass ...
Commented: AND NOW FOR THE LUCKY GUEST!
I really love this bed, I love your color pallet and I love the lamps... I hate the mirror. I am sorry I know you probably love the mirror but there is so much about it that just doesn't work. It take...
Commented: Awkward Upstairs Porch Conundrum: Help!
Assuming this is an area that doesn't get too much cold weather I think this is really a great opportunity! I would bring the outside and inside together. Now this requires as much of a bathroom remod...
Commented: help with living room
First thing I would do is filter this room a bit. what is it used for? I will assume this is your main living space. The focal points in this room are a little everywhere and I think that is part of t...