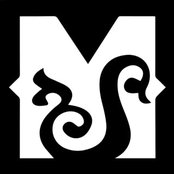 | | |
| --- | --- |
| | Mosaic del Sur |
Commented: ¿Alguien sabe dónde puedo encontrar esos sillones?
Buenos días Cbenavidesp, nosotros nos encargamos de las baldosas en algunas de las habitaciones: https://www.facebook.com/Mosaic-del-Sur-Baldosas-Hidr%C3%A1ulicas-Granito-y-Zellige-1592167181064356/ph...
Commented: Love the tiles and its board. Where are these from?
Dear 1romaitalia :) These amazing tiles are made by us, Mosic del Sur (cementine.com / cement-tiles.com). The main pattern is our reference 10105, the borders & corners are references 50511 and...
Commented: Delivery
Dear Mark-Anthony, thank you for your question. Yes we do deliver all over the world! Where exactly are you located? We are an industrial group with 4 proper factories in the Tanger Free Zone in Mo...
Commented: Cocina ¿qué pongo de salva manchas?
Buenos días Filo! Conoces al Zellige? Son losas artesanales de arcilla natural esmaltada que tienen su origen en la antigüedad Mediterránea y Oriente Medio. Los Zelliges son azulejos donde cada piez...