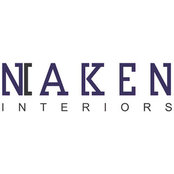 | | |
| --- | --- |
| | Naken Interiors |
Commented: do you deliver to ireland? thanks
Good morning, Thank you for your message. Yes we do deliver to Ireland. If you put the items in your shopping basket you can calculate the delivery cost from within the shopping basket. Thanks, Nake...
Commented: Brick 24 hour flip clock
Hi Valerie, Thanks for your question. For more information, please go through to the product page. Here is a link: https://www.naken.co.uk/leff-amsterdam-brick-24-hour-clock Kind regards, Naken.co....
Commented: what sizes available?
Hi, Thank you for your question and apologies for the delay, sometimes we do not always get notified by Houzz when a question is asked. This rug comes in 2 sizes as follows: sizes 120 x 170cm and 1...
Commented: What are the dimensions?
Hi, Thanks for your question. The dimensions are as follows... Height: 42cm x Width: 79cm x Depth: 48cm. There is more information on the product page on our website. Kind regards, Naken.co.uk