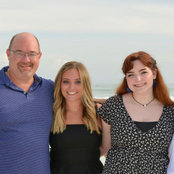 | | |
| --- | --- |
| | Renaissance Homes, Inc |
Commented: Brick
This was a less expensive brick that we did a mortar spread over the top of with regular grey mortar. It gives a little old world look. You could do with any brick!
Commented: brick
True grey brick will likely be expensive if you find what you are looking for. This is a mortar spread [like stucco] over existing brick to give a more consistent color. Good luck with your search! th...
Commented: What is the name of the brick on this house?
it was actually a less expensive brick that we simply took the mortar and spread lightly across the front of the home there. Mortar color and style can change nearly any brick and give you a custom lo...
Commented: kitchen dimensions and floor plan please?
This kitchen was roughly 16'x12'. For the floor plan, you can call our office to make an appointment and we will be glad to show you the plan. 501-753-5006
Jim and Melissa B
reviewed
Renaissance Homes, Inc
January 30, 2019
Renaissance Homes, Inc
updated their cover photo
January 10, 2019