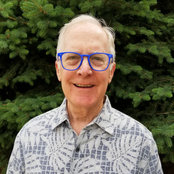 | | |
| --- | --- |
| | Robert R. Larsen, A.I.A. |
Commented: Concrete Ceiling Beams - How to deal?
With industrial / Scandinavian look the painted beams would be appropriate. If the ceilings between the beams turn out to be concrete, you could drop drywall ceilings between the beams in those areas...
Commented: Suggestions for front landscape?
I salute you for wanting to enlarge the light fixtures. Also - since your house is so symmetrical I'm wondering if it wouldn't be a good idea to make the planting symmetrical.
Commented: Oversized Wall Clock Placement???
If it wouldn't look to large, I'd put the clock on the exterior wall between the two windows at the end of the room, and keep the sofa centered on the fireplace. Otherwise find another room for the c...
Commented: Master bath shower
I agree with Denita to keep the wider width. One way to minimize the possible draftiness would be to continue the glass shower enclosure up to the ceiling, in which case I'd properly tile the walls a...
Commented: help with exterior
Either greys or taupe with white trim could be very nice. I would recommend painting the front door a vibrant accent color like red or teal to give some contrast and punch. The garage door could also ...
Commented: 2cm kitchen counters....to miter or not to miter?
While currently popular, I wonder if 2cm thin counter-tops are going to one day seen to be dated and "cheap" ? I would speak with your stone supplier and discuss this issue with them to see...
September 28, 2018

in Polls
Robin
reviewed
Robert R. Larsen, A.I.A.
November 16, 2018