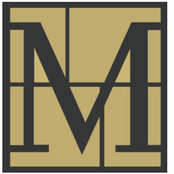 R. P. Marzilli & Company Landscape Contractor
| | |
| --- | --- |
| | R. P. Marzilli & Company Landscape Contractor |
Commented: Tree Names and spacing
Thanks for your question! This project used many large speciman trees and we did our best to provide the common names for the trees in the photo. The spacing is difficult to determine, but at the tim...
Commented: What type of stone is this? Beautiful work.
Hello - thanks for your kind comment and question! This fireplace and wall stone is mostly local granite and and ledge stone from the site that was custom cut by our crew to closely match the origina...
Commented: what is the type of ornamental grass used here?
Hello - so sorry for the long delayed response! There are a variety of grasses at this site including the following: Karl Foerster Feather Reed Grass, Prairie Sky switchgrass, Rotstrahlbusch switchgr...