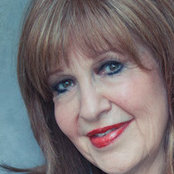 Montdor Interiors - Shaila Gottlieb
| | |
| --- | --- |
| | Montdor Interiors - Shaila Gottlieb |
Commented: What can I do to make family room cozier?
Adding books always works. I'm not a huge fan of photos on bookshelves. I'd rather see a wall of family photos. Most units offer adjustable shelving. In the TV init, I'd keep it symmetrical as you hav...
Commented: Kitchen needs color
Beautiful kitchen! I'd remove the rug under the kitchen table altogether. It's right by the door and under the table ...2 "dirty" areas and it tends to chop the space. Instead, I'dd add a lo...
Commented: Need help for my fireplace
If you decide to go with floating shelves, I'd stagger them, to make it more interesting. But since it's a great room you'll need storage, so you could go with something like this. You can't see from ...
Commented: Seriously, what on earth am I going to do with that?
You could keep the window on the left as a functioning window, and mount the blinds inside the frame...you'll need 2 new pairs of blinds. Then drywall over the window closest to the bathroom. It will ...
Commented: Fireplace mantle
Without seeing the rest of the room and your furniture it's hard to give definitive advice, but just from the photo, I like the mantle as is. I would, however put a larger piece of art over the mantle...