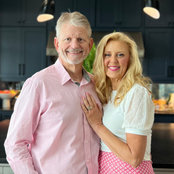 | | |
| --- | --- |
| | Signature Home Services |
Sponsored story
Renovate your home based on what works for you, a Dallas-Fort Worth-area interior designer says
Item 1 of 1
Commented: Wood Floors or LVT?
Most people can't tell the difference between a real wood floor and an engineered. Engineered in the long run - if you buy quality - has a finish that you can NOT get finished on site. As well, if y...
September 8, 2018

in Polls
Commented: Window Treatments - Please Help!
Since that space appears to get a lot of traffic, i wouldn't put any type of hanging window treatment - it'll get abused too much. Up/down are great but we find most leave them in one position. I sa...
Commented: bleaching kitchen cabinets
And he was doing it on wood floors...and if you notice, he said he did bleached it many times. If you did that to cabinet doors/drawers, you're going to damage the structural integrity. Add some upd...
September 8, 2018

in Paint
Commented: Length of shelves
The tiles are 6" in length...so approximately, the smallest shelf is 30" and the longest is 48".
Commented: Island Cabinet Color and Top and Floors?
Thank you, and I apologize for our delayed response to your question! The countertops are Superior Quartzite, the island color is Indigo and the floors are Earthwerks - Oxford Series in the color Banb...
Commented: Floor tile
It's Marazzi, unfortunately they don't carry this specific tile anymore. Arizona Tile carries some similar styles, though!