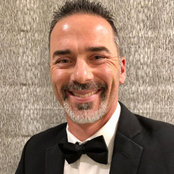 | | |
| --- | --- |
| | Technospeak Corporation |
Commented: Story time: How long does a Samsung TV last?
Hi Guys - So we actually stopped selling TVs to our customers as we had so many issues with Samsung, LG, Sharp, etc. We had brand new TVs that were failing after the first year-- usually because of t...
Commented: LG tv problem toFix or not to Fix
How old is the rest of your gear and what source are you watching? You could be having EDID and/or HDCP handshake issues with your system if the gear is older and you are trying to watch new programmi...
Commented: new construction electrical wiring
So to be clear, either a C10 Licensed Electrician or a C7 Licensed Low Voltage contractor can do this type of work. Most of the time the C7 contractor is going to have more ideas on design but that is...
Commented: Next step in low voltage pre-wire
I am sure they are plenty of Youtube videos on it but by the time you buy tthe hand tools and speed/continuity testers and devote the practice time in order to maximize the cables runs you would have ...
Commented: Blu Ray player update?
Try updating the firmware on the Blu-ray player to see if that helps. Make sure you have no other issues on your network that would cause your blu-ray player to hang like it is doing. If neither of t...