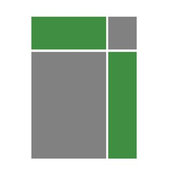 Solar Innovations® Architectural Glazing Systems
| | |
| --- | --- |
| | Solar Innovations® Architectural Glazing Systems |
Commented: greenhouse against shed
The south-facing side of the shed is most ideal for capturing the most available solar light/heat. In the northern hemisphere, the sun tracks from east to west in the southern horizon. In the winter, ...
Commented: Tree Seedlings in Hobby House During Winter - Zone 8a
We may need a little more information for this one. Do you know the variety of the Crape Myrtles? In most cases, these trees can flourish in zone 6. Based on this, we think that you will have no prob...
Commented: keeping newly seeded trays moist
A simple flood bench made of wood or cardboard and lined with plastic can be a cost-effective way to accomplish your goal. Basically, you're creating a shallow tub to hold a thin layer of water that w...
Commented: gazebo transformed into greenhouse
The gazebo can be converted into a greenhouse with that excellent exposure. There are some primary design factors to consider when converting a gazebo into a greenhouse. The first is that the south-fa...
Commented: NW greenhouse aesthetics and multi-use structures
Agree with kudzu9 that a well-constructed greenhouse will only increase the resale value and will not be detrimental in most situations. Solar suggest that greenhouses offer more functions than just g...