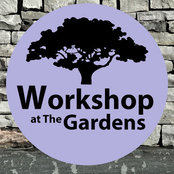 Switzer's Nursery & Landscaping, Inc.
| | |
| --- | --- |
| | Switzer's Nursery & Landscaping, Inc. |
Commented: love the furniture where is it from?
Thank you for the question! The furniture was purchased by the homeowner and has since relocated. Unable to identify the brand for you. Take the image to a outdoor furniture retailer n your area an...
Commented: Come arredare un giardino in forte pendenza
Hello... using Google translator... it sounds like you have a wonderful property in a beautiful place. Slopes are always a challenge, but offer great rewards when designed in a loving way. I hope yo...
Commented: How large is this pond?
Hello! thank you for the question! The water feature's approximate dimensions are 4' wide and 20' long. A complete photo album of the projects construction is located here https://www.flickr.com/p...
Commented: Lovely Outdoor Setting
Thank you... we love what we do and are humbled by our wonderful clients that grant us creative license to transform their outdoor living environments which transforms their lives... it's a charge we ...
Commented: Pavers
Thanks for the question! The paving stones pictured here are manufactured by Borgert Products. They are Strassen Bavaria II in a four peice random pattern. The color is Western Gold which is a spec...
Commented: Do you know who manufactured the pavers?
You did! Handmade clay pavers from Old Carolina Brick Co. ~ Georgetown #800 Thank you for asking.... wonderful product! We love to installing the handmade pavers... adds so much character and beauty...